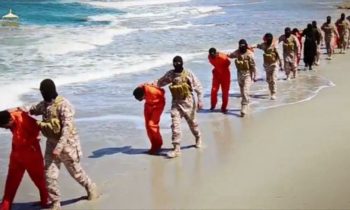 A 26-year-old Norwegian man is wanted all over the world by Interpol as he is accused of joining the Islamic State (IS) in Syria and Iraq in the past three years, local newspaper VG reported on Tuesday.
Kim Andre Ryding from the southern Norwegian town of Moss, about 60 km south of Oslo, was a member of the IS group in the period between June 2013 and June 2016, and the National Criminal Investigation Service, Norway's police unit for organized and serious crimes, does not know his current whereabouts, the report said.
"We have sent a petition to the Oslo District Court that he should be apprehended and extradited to Norway as he is wanted internationally," senior adviser Martin Bernsen of the Norwegian Police Security Service (PST) was quoted as saying.
Currently there are only six other Norwegians listed in Interpol Red Notices, including Anders Cameroon Ostensvig Dale, a 35-year-old man who was accused of being tied to al-Qaida in Yemen, according to VG.
Since the Syrian civil war broke out in 2011, nearly 90 men and women from Norway traveled to join the IS group. About 20 of them are considered dead, 40 are still alive in Syria and around 30 have returned to Norway, the report said.
(Xinhua)