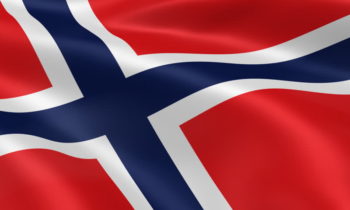 The Norwegian Consumer Commission (NCC) has filed a formal complaint against Valve, Sony, Nintendo, and EA for breach of EU consumer law regarding the right of withdrawal.
Europe's consumer legislation offers customers a 14-day window following any purchase, to change their mind and receive a refund on return. The complaint states that the four companies are in breach of the legislation, saying that Nintendo "is in breach of the right of withdrawal by not accepting cancellations of pre-orders before the launch date," while EA, Valve, and Sony "are in breach of the right of withdrawal by not getting express consent from the consumer and his acknowledgement that he thereby loses his right of withdrawal".
The complaint goes on to detail that the NCC "attempted using the right of withdrawal through Steam," in December last year, but that it received no response to the request, although there is a refund system in place. In a statement to GamesIndustry.biz, an NCC representative said that while Valve "does have a compliant policy," it hasn't made the "correct reservations immediately before the consumer makes the purchase. The consumer must acknowledge the policy by ticking a box or something similar. An action from the consumer is required."
The complaint also stated that the NCC had contacted Nintendo in February to discuss the matter, but that Nintendo claimed that it operated "in accordance with the Cancellation Act."
Following the correspondence, the complaint goes on to share the findings of a Norwegian magazine called Pressfire which put this claim to the test. The outlet attempted to exercise the right of withdrawal on a pre-order and was refused. Apparently, Pressfire's investigation concluded that these "unclear practices" extend to both the PlayStation and Xbox Stores, although Microsoft is not included in the list of companies in the complaint.
"Digital products and services such as digital games for PCs and consoles do not exist in a lawless vacuum," said Finn Lützow-Holm Myrstad, the NCC's head of digital services. "Big gaming providers selling their products online are some of the world's largest entertainment companies. They have to observe laws and rules and honour consumer rights just like everyone else."
More recently, the FTC pulled up "six major companies" for their illegal use of void warranty language on video game consoles. It's speculated that its list included both Nintendo and Sony.