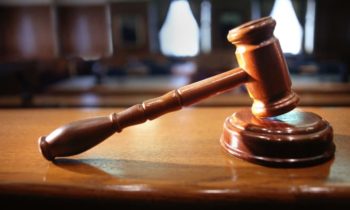 A Norwegian high court on Monday, hearing an appeal against an earlier decision by a sessions court in Oslo, convicted the parents and uncle of a Norwegian woman of Pakistani origin for murdering her husband, his brother and his father in May 2013.
The jury's verdict was a clear "guilty", Norway's media houses reported on Tuesday. Another suspect, victim's brother Younas, is at large in the UAE, despite efforts to have him arrested through Interpol channels.
Earlier, the three suspects had been found guilty by a lower court in December 2015. The woman's parents had been sentenced to 21- year imprisonment and her uncle to 17 years in prison, for conspiring to murder.
A week before the trial, Tanzeela's uncle Ilyas Gujjar had confessed being a conspirator. Tension lay thick in Oslo's High Court on Monday, as the jury announced its verdict. The accused woman screamed: "I am innocent", and threw objects in the courtroom. As she was being led away, she used abusive language against one of the survivors who was present in the courtroom.
More than six of the ten jurors who had taken a position on the question of guilt had concluded that she and her husband were guilty of triple murder. The verdict would serve as an important deterrence and showed that one could not sit here and order killings abroad, Attorney Guro, the prosecutor, said.
On May 18, 2013, Tanveer Abbas, his brother Shabeer and father Ghulam Haider, 68, were murdered in Gujrat district, in what was suspected to be honour killings. Tanveer had married his cousin Tanzeela, 25, in Gujrat without her parents' consent. Tanzeela had filed a complaint with the Oslo police over the killings.
(Dawn)