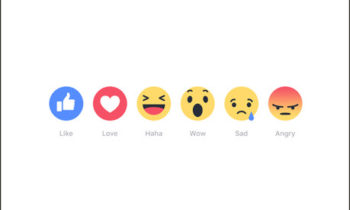 What's there to like about Facebook, and what makes Espen Egil Hansen determined to work with the social network after his open letter to Mark Zuckerberg in September?
In September, Espen Egil Hansen, editor-in-chief of Norwegian daily Aftenposten, wrote an open letter to Mark Zuckerberg after Facebook took down the famous photo of Kim Phuc fleeing from a napalm attack.
"Listen, Mark, this is serious," Hansen wrote in the letter. "First you create rules that don't distinguish between child pornography and famous war photographs. Then you practice these rules without allowing space for good judgement."
The letter was published both online and in print, in an Aftenposten edition that carried an English headline on the front page and dropped the paper's logo for the first time in the media organisation's history.
Aftenposten even promoted the post on Facebook in a campaign targeted to men in Silicon Valley of Mark Zuckerberg's age, Hansen told the audience at the News Xchange event in Denmark on 1 December.
"This picture was just a symbol or a symptom that something is about to go terribly wrong," he said.
Facebook reinstated the image the day after the letter was published, and the incident has sparked a conversation about the social network's power to determine what its users see in their feeds and what does not make the cut.
Hansen and others have argued that Facebook is now a media company and should accept the responsibilities that come with its new role, particularly after the size of the fake news problem became clearer, while Facebook executives insist the social network is a technology company.
At News Xchange, Hansen gave his assessment of Facebook's response and the steps taken to establish a workflow that safeguards newsworthy content on the platform, using the social network's "reactions" to score its actions. Here are some takeaways from his presentation:
Like
"I think we really should give Facebook a like for what they have achieved: connected the world, made really good tools, lowered the level for participating and expressing a view," he said. "And just that they have managed to get this really powerful position, it is impressive."
Love
For Hansen, Facebook deserves some love and understanding as the company is only 12 years old. "If Facebook were to be on Facebook, she would have to lie about her age, because you have to be 13. This means there is still time, not everything is thought through."
Haha
The Facebook feed is heavily edited, he explained, but it is editing in a way that differs from the traditional practices. "I think we should just laugh when Mark Zuckerberg says it's a technology company. [But] maybe we should give it to him that he's the 'accidental editor-in-chief'."
Wow
"Then I think we should learn, really learn how they run their algorithms. The one that controls the algorithm is the new editor-in-chief," he added. The algorithm currently values engagement, but this was a decision made by the people behind it. "An algorithm is not objective, neutral – they are biased, you make a choice when you make them. We should not be frightened, we should learn."
Sad
He is however concerned about the platform's ability to tolerate cultural differences, as its terms and conditions and what is deemed acceptable on Facebook are determined by the norms of the culture that surrounds its creators. He gave Facebook's removal of photos of women breastfeeding as an example of another clash between what is considered acceptable and what isn't – Facebook now allows such photos, but Hansen continues to be concerned about the social network's attitude to censorship, after reports it was working on new tools to suppress posts that would allow it to re-enter the Chinese market.
Angry
For Hansen, the "angry" reaction means being determined, both to assess Facebook's power on a global scene correctly and to work with the company.
"I actually believe them when they say they want to become better."
Facebook has acknowledged that fake news is a problem, has signed up to the First Draft Partner Network to collaborate with the media industry, and has released online training courses for journalists designed to help the media make better use of the platform.
At the beginning of December, Facebook also started trialling a way to ask users to report misleading language in news articles shared on the platform.
"But they won't become better without a pressure from society, without the press doing its role. It's that kind of pressure that will eventually help Facebook become better," he said.
(journalism)