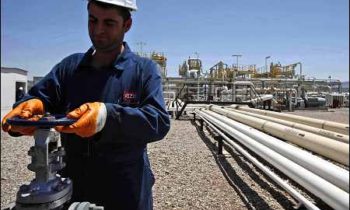 Norwegian oil and gas company DNO generated $6 million in profits in 2016 from oil production at oil fields in Iraq's Kurdistan Region.
In its 2016 annual report and accounts, the Norwegian company said oil production was down by 22 percent compared to 2015 levels.
Annual revenue of DNO's oil production averaged at $202 million in 2016, generating revenue $15 million higher than a year earlier, while production was "down 22% from 2015 levels," the company reported.
DNO's output at the region's Tawke oil field last year stood at 107,300 bpd, of which 105,500 bpd was exported by pipeline through Turkey's Ceyhan port.
"The company's production continues to be driven by the flagship Tawke field in Kurdistan," it added.
Norwegian oil and gas company DNO announced in March this year that it has received over $58 million from the Kurdistan Regional Government (KRG) for crude oil exports at Tawke oil field in December 2016.
The payment was to be shared pro-rata by DNO and its partner Genel Energy.
KRG Deputy Prime Minister Qubad Talabani said during the Kurdistan-Iraq Oil and Gas Conference in December 2016 that the KRG would do all it can to ensure prompt payments to the IOCs and gas companies operating in the Kurdistan Region.
The KRG has faced an economic crisis since a dispute with Baghdad in early 2014 saw its share of the Iraqi federal budget delayed.
Erbil increased independent oil exports in an effort to make up for dwindling payments, further straining relations with the central government. The global slump in oil prices, fight against the Islamic State (ISIS) and an influx of Syrian refugees and displaced Iraqis has added more pressure on the KRG's economy.
(ekurd)