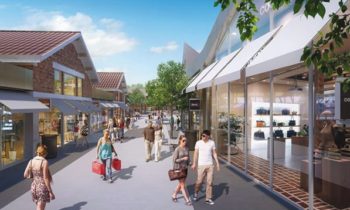 Deka Immobilien has purchased the Bekkestua Senter Phase II shopping centre in the Greater Oslo Region for around €13m. The seller was the Norwegian project developer Profier. The property was purchased for the portfolio of the institutional fund WestInvest Target Select Shopping.
The Bekkestua Senter Phase II property was completed in August 2016 and is located approximately ten kilometres west of Oslo in one of the most prosperous areas in Norway. It offers around 2,900 m² of space and is almost fully leased to 15 tenants. The house and garden suppliers Jernia and KID Interior occupy the largest areas. The fund has owned the Bekkestua Senter Phase I property since its completion in July 2014. When purchasing the first phase of the project, Deka Immobilien secured a purchase option for the second phase of construction. A short bridge connects the two building sections.
The purchase has allowed fund management to acquire a new building in an attractive location. In addition, adding to the space acquired in Phase I enabled management to be extended across the entire project, thereby permitting the optimal management and marketing of the shopping centre as a whole.
(N.Sethu)