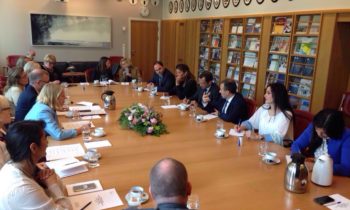 Lebanon Foreign Minister, Gebran Bassil, continued his state visit to Norway, and met on Tuesday with his counterpart Borge Brende, as well as with Norwegian Minister of Migration and Integration, Sylvi Listhaug.
During the meeting, Bassil thanked Norway for its humanitarian aids for refugees, demanding that they be presented directly to the Lebanese state institutions and the host communities.
He also renewed Lebanon's "rejection of any international policy and its financial consequences that encourage Syrians' integration in host communities," highlighting the necessity of encouraging refugees to return to their country.
During his first day in Oslo, Bassil and Brende jointly signed an agreement.