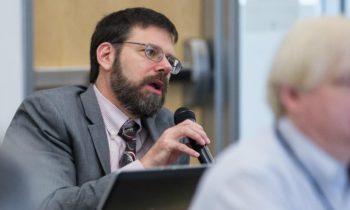 U.S. Special Envoy for Climate Change Dr. Jonathan Pershing will travel to Europe, June 15–18, including visits to Oslo, Norway and Santiago de Compostela, Spain.
On Wednesday, June 15, Pershing will attend the "Reducing Emissions from Deforestation and Forest Degradation (REDD) Exchange Conference," the world's premier meeting on the interface of forests and climate change.
On June 17–18, Dr. Pershing will participate in the U.S.-Spain Council meeting along with Senator Tim Kaine, which this year will include a focus on climate change. In addition, he will meet with counterparts from the Spanish Government and the private sector to discuss progress in advancing clean energy and implementation of the Paris Agreement on climate change.