'The war in Syria has caused immense suffering and widespread devastation. The civilian population in Syria and its neighbouring countries is dependent on humanitarian aid. That is why Norway is maintaining a high level of support. We will provide NOK 1.75 billion in 2020,' said Minister of Foreign Affairs Ine Eriksen Søreide.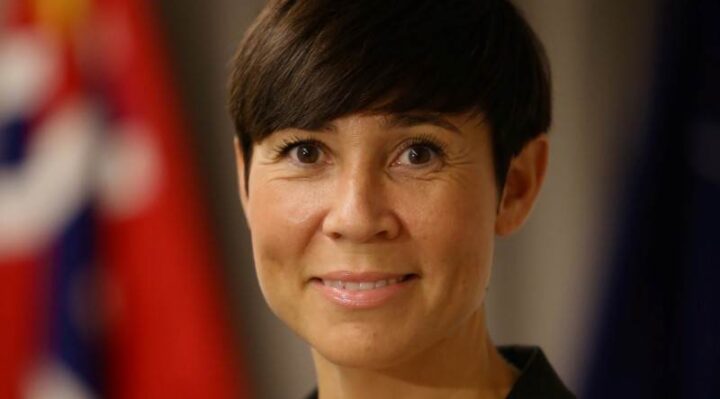 The Foreign Minister is taking part today in the digital conference on 'Supporting the Future of Syria and the Region'. The conference is being co-hosted by the European Union and the United Nations, and is a follow-up to the London conference in 2016 and the Brussels conferences in 2017, 2018 and 2019. UN Under-Secretary-General for Humanitarian Affairs Mark Lowcock and EU High Representative/Vice President Josep Borrell Fontelles will be acting as hosts. In addition to ministers from a number of countries, UN organisations and representatives of NGOs will take part.
'This conflict, which has lasted for more than nine years, can only be resolved through political negotiations. We fully support the work being done by UN Special Envoy Geir O. Pedersen to find political solutions,' said Ms Eriksen Søreide.
Norway is one of the largest donors to the humanitarian efforts in Syria and its neighbouring countries. In the period 2016-2019, Norway contributed NOK 10 billion to the response to the Syria crisis. Norway will continue to be an important donor, and will provide NOK 1.75 billion to Syria and its neighbouring countries in 2020.
By providing this support, Norway, in cooperation with its humanitarian partners, will help to alleviate suffering, protect vulnerable groups and reduce fragility. Protecting civilians and aid workers, and ensuring that women's rights are safeguarded in the humanitarian response are key concerns. Providing education to Syrian children and young people, promoting stability, and enhancing conflict prevention and resolution efforts are also top priorities.
The UN Security Council is now negotiating a renewed resolution on cross-border aid delivery to Syria.
'The civilian population in Syria is very vulnerable, and the situation is further exacerbated by the coronavirus pandemic and the economic crisis. It is vital that the Security Council reaches agreement on ensuring humanitarian access to the whole of Syria in order to save lives,' Ms Eriksen Søreide said.