Norway's Minister of Climate and Environment Espen Barth Eide has voiced support for Indonesia's role in climate action, an official from the Environment and Forestry Ministry (KLHK) has informed.
"A few days ago, Minister of Environment and Forestry Siti Nurbaya, together with the Minister of Environment of Norway, Espen Barth Eide, planted mangroves together. He (Eide) strongly supports Indonesia's role in climate change (action)," Secretary of the ministry's Directorate General of Forestry Planning and Environmental Management (PKTL)Hanif Faisol Nurofiq said in a statement received in Jakarta on Friday.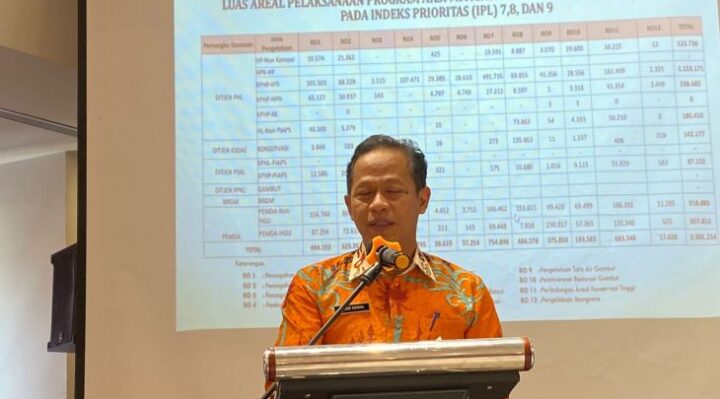 The signing of a new agreement between Indonesia and Norway has become proof of Indonesia's role in addressing global climate change issues, he added.
Nurofiq said, the involvement of the Norwegian Environment Minister in mangrove rehabilitation in Kalimantan shows that Indonesia is one of the countries that have significant role in climate change mitigation.
Indonesia and Norway recently inked an agreement to support efforts to boost the net absorption of greenhouse gas emissions in the forestry and land use sector (FoLU Net Sink) by 2030, which demonstrates the country's interest in sustainable cooperation on climate.
The memorandum of understanding (MoU) on 'Partnership in Support of Indonesia's Efforts to Reduce Greenhouse Gas Emissions from Forestry and Other Land Use' was inked on September 12, 2022.
The MoU covers cooperation on reducing emissions from deforestation and forest degradation and capacity building to strengthen natural forest carbon sequestration through sustainable forest management, forest rehabilitation, and social forestry, including mangrove plantation.
Cooperation will also be carried out in the field of biodiversity conservation, reduction of greenhouse gas (GHG) emissions, and peatland restoration.
The Environment and Forestry Ministry has continued to raise awareness about FoLU Net Sink 2030 and climate change at the site level to encourage community participation.
"We invite the community. We provide education and understanding about the importance of climate change. We invite and involve the community to plant trees together," he informed.