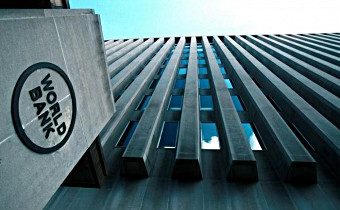 The World Bank is stepping up its fight against poverty. From July 2017 to June 2020, Norway will provide NOK 2.7 billion to the World Bank's Fund for the Poorest, the International Development Association (IDA).
More than 50 countries contribute to IDA and have pledged to provide USD 27.2 billion during the three-year replenishment period from July 2017 to June 2020. The purpose of the fund is to promote poverty reduction and sustainable development in the world's poorest countries, most of which are in Africa. For the first time, IDA will combine donor contributions and the World Bank's own resources with financing from the capital market. This will maximise the support given to borrowing countries: for each dollar provided by contributor countries, three dollars will be lent out by IDA. The goal is for the fund to reach a total level of USD 75 billion during the three-year period.
'Global cooperation and partnerships have stimulated growth and contributed to poverty reduction over the past 25 years. IDA is in a class of its own when it comes to providing aid to the world's poorest countries,' said Minister of Foreign Affairs Børge Brende.
There are 1.3 billion people living in the world's poorest countries. IDA is the World Bank's most important instrument for promoting sustainable development and fighting extreme poverty. The new funds will be used to finance:
essential health and nutrition services for up to 350 million people
financial services for 4-6 million people
safe childbirth for up to 11 million women through the provision of skilled health personnel
access to improved water sources for up to 45 million people
training for 9-10 million teachers to benefit over 300 million children
immunisations for 130-180 million children
better governance in 30 countries through improved statistical capacity
the registration of an increased number of taxpayers in 8-12 countries
an additional 5 GW of renewable energy generation capacity
The additional financing will enable IDA to double the funding it provides to address fragility, conflict and violence. Support for refugees and their host communities, crisis preparedness and response, and pandemic preparedness will be increased. A new Private Sector Window will be established to help mobilise private capital and scale up private sector development.
'I am pleased that the contributor countries agreed during the replenishment negotiations to double IDA's support to fragile states, increase funding for conflict prevention and crisis response, and establish a separate regional sub-window for refugees and preparedness for refugee flows from Syria,' said Mr Brende.
'Norway has played an important leadership role over the course of the IDA18 negotiations by actively promoting key development issues, including efforts to fight climate change, address the drivers of conflict and fragility, and gender equality. Norway was also very supportive of developing the Private Sector Window — a new innovation being introduced in IDA18 to strengthen private sector development in the poorest countries,' said Axel van Trotsenburg, Vice President of Development Finance in the World Bank.
(MFA)