Anzyz Technologies together with Sri Lanka Association for Software and Services Companies (SLASSCOM) presented an Artificial Intelligence (AI) based proof of concept, 'Anzyz AI' to detect and tag hate speech content on social media at the SLASSCOM CEO Connect With Sri Lanka Unites on Wednesday.
This self learning software is able to both understand the context and sensitivity of a post whether it is in English, Sinhala or Tamil and flag it for moderation. Thus this tool provides a sustainable way to combat hate speech.
The technology used by the 'Anzyz AI' is NLP (Natural Language Processing) technology based on corpus linguistics. It understands the context of a particular sentence by understanding the co-relation between words. Hence it is not fully entity based. For instance if we write a particular sentence and mark it as hate speech then this technology is capable of recognizing all similar and related sentences as hate speech and raise it up to the platform.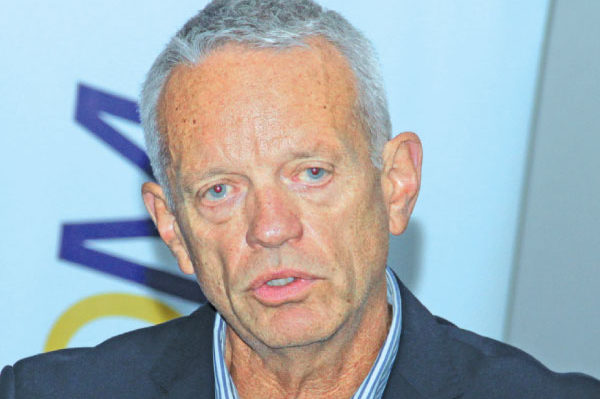 "We should make use of the new technology to eradicate the evil in the society," said, CEO, Anzyz Technologies, Svein Olaf Olsen. He said that he sees an opportunity for Sri Lanka to take a place in the world. Terrorism is a global problem and use of technology for evil purposes is rapidly increasing. Hence technology should be used to fight against the bad side of technology.
The SLASSCOM CEO Connect with Sri Lanka Unites was organized to discus current issues with special attention towards hate speech and its effects that was created in the nation recently after the Easter Sunday attack.
The main objective of the CEO Connect was to create awareness of the need for abolishing and debunking hate speech which created many riots across the nation recently, especially the ethnic conflicts.
The position of hate speech varies from each others' opinion. "We believe that this automated tool will sort out 90% of the problems arisen," said Chairman, SLASSCOM, Jeevan Gnanam. Through mechanisms with Sri Lanka unites which has an active community the rest of the success could be achieved.
The SLASSCOM is also targeting to work with social media organizations to monitor content in the social media sites and at the same time spread positive content and make people embrace that diversity is a good thing.
He said that together with Sri Lanka Unites they hope to ensure the safety of the country with the help of new technology such as AI which would serve as a long term solution. SLASSCOM been the chamber for the IT/BPM industry, which contributes to the national economy as the fifth largest export earner believes that it is important to both educate and instill the values of tolerance and diversity in the world of work. With the Easter Sunday attack spread of hate speech was widely spread which disrespected certain ethnicities, races and religions.