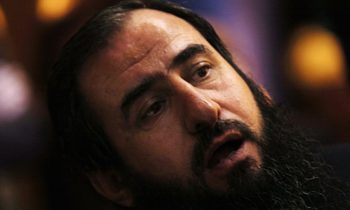 Norwegian judges confirmed on Friday that all conditions had been met to extradite Krekar to Italy, where he would face terror-related charges.
The Oslo District Court had in June given permission to extradite the 60-year-old Kurdish cleric with alleged links to the self-styled 'Islamic State' group. Krekar had appealed the case, but faltered on Friday at the Oslo appeals court.
Krekar's lawyer Brynar Meling said that his client would appeal to Norway's Supreme Court.
Krekar has been living in Norway as a refugee since 1991. Until now, a total of 13 people were arrested in connection with Krekar's case.
Krekar was previously convicted of threatening Norwegian Prime Minister Erna Solberg and praising the murder of Charlie Hebdo cartoonists by IS gunmen in Paris in January 2015. Norwegian authorities ordered him to be expelled in 2003, after he was considered a threat to national security, but Norwegian law bars his deportation to Iraq, where he could face the death penalty.
(sgl/mgt/ort)