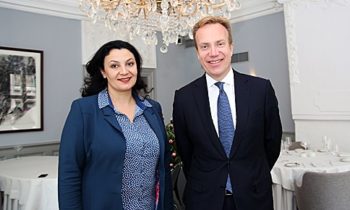 Norway intends to allocate $ 25 million financial and technical assistance to Ukraine in 2017. This was stated in the press service of Ukrainian government after the meeting of Deputy Prime Minister Ivanna Klympush-Tsyntsadze with Norwegian Foreign Minister Bjorge Brende.
Brende confirmed the extension of Norway's allocation of financial and technical assistance to Ukraine, the total amount of which this year will be about 25 million dollars.
He also reported on the decision to allocate 180 thousand euros to the NATO trust fund on social and professional adaptation of servicemen who are fired or retired.

Also, the Foreign Minister of Norway confirmed the unchanged position of Norway regarding the extension of sanctions against the Russian Federation in connection with the violation of the territorial integrity and sovereignty of Ukraine.
Brende welcomed the progress of reforms and noted that a successful Ukraine would be  attractive for investors.
(112, international)