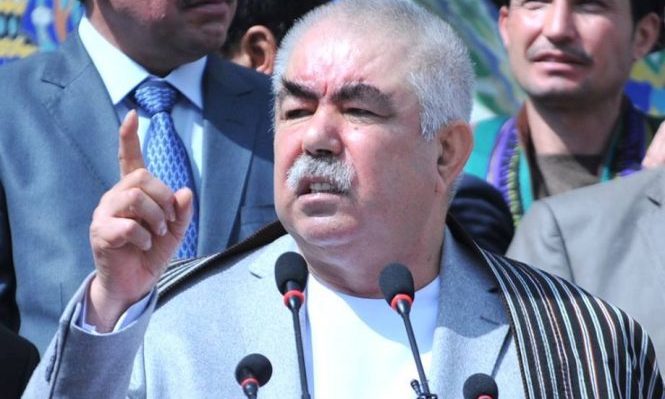 The European Union and Norway Heads of Mission in Afghanistan have called for a conclusion to the legal proceedings against the First Vice President of Afghanistan General Abdul Rashid Dostum.
"The European Union and Norway takes note of the return of 1st Vice President, General Abdul Rashid Dostum to Afghanistan. We expect the conclusion of the legal proceedings against General Dostum, in full respect of the law and due process. Nobody should be above the law,"  according to a statement released by EU and Norway Heads of Missions.
The statement further added that "It is important that all Afghans continue to work together to promote peace, stability and democracy throughout the country, based on full respect for the rule of law by all citizens."
Gen. Dostum arrived to Kabul from Turkey last month after almost 14 months in exile.
The EU and Norway Heads of Missions have not specified the existing case against Gen. Dostum in their statement.
However, the First Vice President Gen. Dostum is accused of torture and sexual abuse of his political rival Ahmad Ishchi.
Ishchi is the former governor of Jawzjan province and has accused the First Vice President and his security guards of torturing and sexually abusing him.