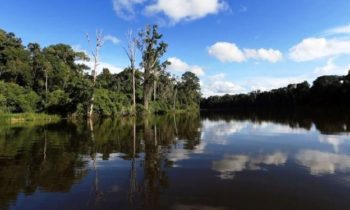 Ministry of Environment (MINAM) will sign an agreement today with the United Nations Program for Development (UNDP) and the Norwegian Agency for Development Cooperation (Norad) costing $6.1 million, this agreement is aimed at the conservation of the Amazon Rainforest.
The Ambassador of Norway, Hege Araldsen; Environment Minister of Peru, Manuel Pulgar Vidal; and the Resident Representative of United Nations Development Programme, María del Carmen Sacasa will all be present today to sign the agreement at the HQ of MINAM at 11 am.
Deforestation is a big issue in Peru with 11800 hectares being razed every year with countries globally speaking out stating Peru is one of the countries with the largest part of the rainforest, nearly 60% of Peru's territory is covered by forests.
The Amazon is home to many wildlife species some of the most unique animals, bird, plants and insects can be found there and the Amazon is also home to many native communities some that have lived without contact for centuries.
Peru signed a similar agreement back in 2014 at the Climate Summit which was held in New York, here Peru, Germany and Norway signed an agreement which allowed all countries involved to cooperate in the reduction of deforestation which in turn causes an increase in greenhouse gases.
Norway has pledged $300 million to Peru for project that will go towards conserving the rainforest, the money will be controlled by the UNDP.
TAGS: Peru, news