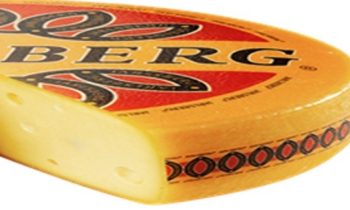 Norway's largest farmer-owned dairy co-operative TINE are to open a new Jarlsberg cheese production facility in Ireland.
The project will see TINE form a partnership with Dairygold's existing speciality cheese factory in Mogeely, Co Cork.
Dairygold Chief Executive Jim Woulfe said: ""Dairygold is pleased that TINE has chosen to invest in a new Jarlsberg production facility in Mogeely in partnership with Dairygold.
"Dairygold currently produce Jarlsberg cheese for TINE in Mogeely, under a relationship that goes back over ten years.
"The proposed new investment will enable TINE and Dairygold to further develop what is already a strong relationship between the two like-minded farmer-owned businesses."
Minister for Jobs, Enterprise and Innovation Mary Mitchell O' Connor, said "I'm delighted to hear of Dairygold bringing the production of a world-class Norwegian cheese brand to Ireland, home to the finest dairy production capability in the world."
Michael Creed, Minister for Agriculture, Food and the Marine, said "Speciality Jarlsberg® cheese will give Irish milk yet another welcome route to an internationally established cheese market. Adding value to top quality Irish milk is a key part of Ireland's strategy for the development of the agri-food sector."