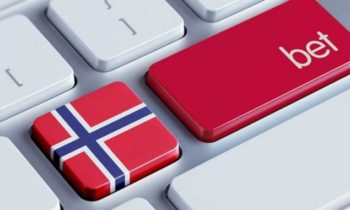 The supreme legislature adopted a number of measures to strengthen gambling rules.
Norway.- Norway's gambling market is expected to suffer some modifications after the supreme legislature adopted measures to strengthen gambling rules this week. The measures aim to prevent foreign operators from targetting local players.
The measures adopted on Monday grant Norwegian Gaming Authority (Lotteri- og Stiftelsestilsynet) more power to investigate companies that promote unauthorised gambling products and impose penalties on companies that violate the rules.
However, gaming companies believe that these regulations are only symbolic, as – for Norwegian customers – the difference is minimal. Stian Røsvik Bjørstad, the spokesman for ComeOn, said: "For our customers and for our business in Norway, this proposal has little or no impact. We perceive it all as pure symbolism." ComeOn is one of the companies that Norwegian authorities want to stop from offering its services in the country to protect the game monopoly of Norsk Tipping and Rikstoto.
"This is another attempt to postpone the inevitable, which will be a Norwegian rule when our politicians are also ripe for it. Large portions of the proposal are already permitted by Norwegian law, and other parts are in violation of the EEA agreement," said Bjørstad.
Kindred Group spokesman Peter Alling also said that the company supports a new Norwegian gaming policy but believes that the right way to do go is a solution that is legally unproblematic, "which safeguards revenue for state, sport and culture that takes care of people with problematic gaming behaviour, which takes into account the actual technological development." He believes that this new regulation doesn't mean that new rules will apply, as compliance is complicated.
Norwegian politician for the Labour Party, one of the four that were part of the coalition to craft the new measures, Kari Kenriksen, rejects the idea that they're only symbolic. "It's strange that they use the words 'symbolic policy'. These measures will be effective." She also said that they want to protect the monopoly so the revenue ends up benefiting the community. Other politicians also believe that measures need to be taken to prevent Norwegian players from leaving their money with foreign companies.
In Norway, only Norsk Tipping and Rikstoto are allowed to offer and market money games. The monopoly has for years been challenged by foreign gaming companies, which are pushing more and more advertising at Norwegian customers via TV stations broadcast from abroad. The new regulations allow the Norwegian Gaming Authority to have more opportunities to intervene and impose penalties.