The government has proposed two new loan measures, providing support of a total of NOK 100 billion. The package will improve Norwegian businesses' access to the necessary liquidity in the challenging situation they are now facing.
"The Norwegian economy is currently facing a very challenging situation. The government will do what is needed and provide the necessary funding to safeguard the Norwegian economy and support Norwegian businesses, large and small", says Prime Minister Erna Solberg.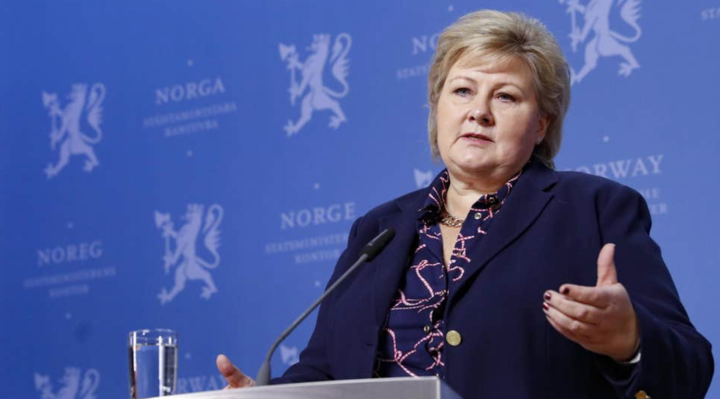 When the government presented the first support package March 13th, it announced further measures would be provided shortly. The two loan packages now proposed are part of these additional measures.
"Many businesses are currently being left with small or no revenues, while still having to pay their fixed costs. This means they could soon be facing liquidity problems. The measures we are announcing today will help in this situation. Together with other measures proposed by the government, this will support confidence in the capital markets and help secure financing for Norwegian businesses. This is crucial to ensure people will still have a job to go back to, once the crisis has passed", says Minster of Finance, Jan Tore Sanner.
State loan guarantees for new loans to small and medium-sized enterprises
The government has proposeed to establish a state guarantee targeted at bank loans to small and medium-sized enterprises suffering losses as a result of the extraordinary situation arising from the spread of the corona virus. The initial package of NOK 50 billion will be increased if needed.
The Ministry of Finance and the bank industry are currently in dialogue about how to implement the guarantee framework in the most effective manner. This includes ensuring the framework is used according to the stated purpose and establishing how the government will monitor the banks.
Reinstating the Government Bond Fund
The Government has further propose to reinstate the Government Bond Fund. This will contribute to increased liquidity and access to capital in the Norwegian bond market, where larger companies typically raise their funding.
"The Government Bond Fund will provide up to NOK 50 billion, to be invested in bonds issued by Norwegian companies. This is a measure we have positive experience with from the 2008 financial crisis", says the Minister of Finance.
The fund will be managed by Folketrygdfondet, which is the state's fund manager for the Government Pension Fund Norway.
"We are working on the final details for both measures and will present a proposition to the Parliament as soon as possible", says the Minister of Finance.