Statement by Jan Egeland, Secretary General of the Norwegian Refugee Council, ahead of the Nobel Peace Prize ceremony Monday 10 December, where Nadia Murad and Denis Mukwege will recieve the prize:
"This long overdue prize must be the beginning of a strengthened effort to protect women and men against sexual violence and abuse in wars and to ensure that those who commit what is pure war crimes are held accountable. In too many conflicts, sexual violence is being used as a barbaric weapon of war, in breach of international laws and with the victims of these crimes suffering in silence.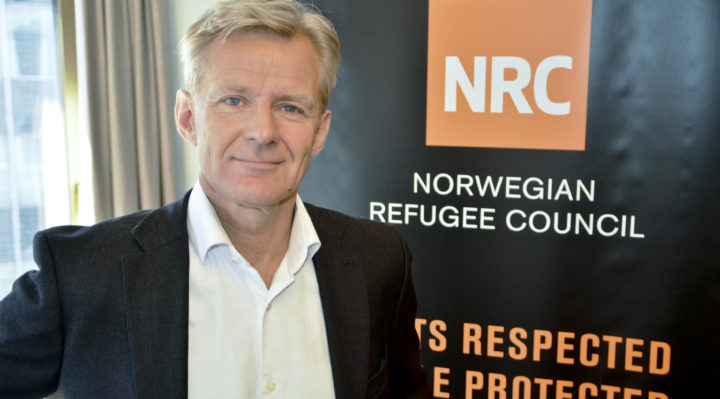 Nadia Murad is a truly inspiring, heroic woman, who has given an important voice to the thousands Yazidi victims of sexual violence and genocide and many more victims of atrocities worldwide.
The prize is also a very timely reminder that hundreds of thousands of victims of the Islamic State group in Iraq are still languishing homeless, with no justice. One year since the Iraqi government announced victory over Islamic State group, Ms Murad's city, Sinjar, remains largely uninhabitable. More than 200,000 people from Sinjar, mostly Yazidis, remain displaced in Iraq and abroad. Across all of Iraq, some 1.8 million people are still internally displaced. For this year's Nobel Peace Prize to be really meaningful, the international community and the Iraqi government need to listen to Ms Murad and right the historical wrongs by giving all the victims of mass atrocities access to justice.
Denis Mukwege has for a long time been my personal favorite for the prize. With a danger to his own life, he has not only helped victims of sexual violence and abuse at the well-known Panzi hospital in DR Congo, but has also tirelessly advocated for change, to prevent more people from undergoing the same horrors."