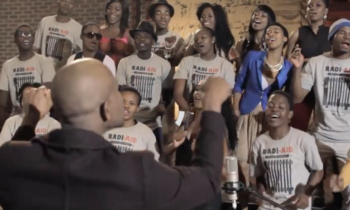 Individuals, organizations and commercial companies have a responsibility to promote ethical social media use, according to creators of a new Social Media Guide for volunteers and travellers.
– Although there seems to be an increased focus on the ethics relating to social media and sharing of images in general, it is like the rules don't matter once you set your foot in another country – particularly a developing country, says Beathe Ogard, President of the Norwegian Students' and Academics' International Assistance Fund (SAIH).
SAIH manages the thought provoking "Radi-Aid" campaigns, of which the satirical spoof Radi-Aid: Africa for Norway from 2012 and the annual Radi-Aid Awards are among the most well known. This year, SAIH is collaborating with the creators behind the popular Instagram account Barbie Savior, to create awareness around ethical social media use. On November 7th "The Social Media Guide for Volunteers and Travelers" was published.
The new guide warns volunteers and travellers of the damage that images can have on the representation of distant others.
– Social media is more available and instant than ever before. Individuals, organizations and commercial volunteer agencies have a huge responsibility to promote ethical use of social media, Says Ogard.
A checklist before you post
The guide lays out two main principles, encompassing aspects of informed consent, dignity, privacy and intentions. It also includes a simple checklist for travellers to have in mind before they post on social media.
– There are a lot of things we forget to think about, such as making sure that the people you photograph actually understand what you will do with the picture, taking down the subjects' full name, offering a copy or actually getting informed consent from parents or caretakers when needed.
– Ask yourself: Why am I posting this? I believe we've had enough of selfies together with "African kids". Use your chance to tell you friends and family on social media something different that breaks the typical stereotypes, says Ogard.
(Nadarajah Sethurupan)