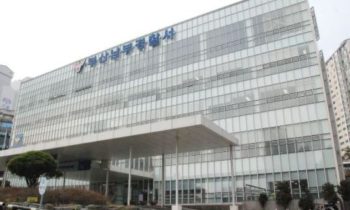 A suspect in the case of a couple who went missing in Busan in May 2016 was arrested in Norway in August.
Busan Nambu Police said Wednesday the suspect is in a local Norwegian court awaiting extradition to Korea.
According to police, authorities have been inspecting the case with the woman as the major suspect, but she had repeatedly turned down requests to appear for questioning. In February, Korean police asked Interpol for assistance in arresting the woman.
The suspect, whose place of residence is in Norway, is an acquaintance of the husband of the missing couple. She had visited Korea in mid-May, just before the couple went missing on May 28, and left Korea earlier than originally planned, in early June.
Police expect the process in Norway, scheduled up to a third hearing, to take some time. The investigation will resume once the suspect is returned to Korea.
The missing couple were last seen at their residence on May 28, 2016. The wife, 35, was seen returning home around 10 p.m. on May 27 from a supermarket. The husband, 35, returned home at 3 a.m. on May 28.
The husband's cellphone gave off its last signal from Gijang County in Busan on May 28. The wife's mobile phone died nearby Seoul's Gangdong-gu on the same day.
Police currently have no leads on the whereabouts of the couple, nor know why their mobile signals were far apart on the day they went missing.
(heraldcorp)