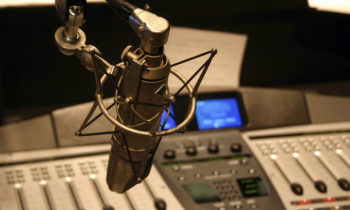 P4 and Radio Norway will shut down their FM transmitters in eastern Norway; NRK stopped transmitting on FM in the area on Sept. 20.
On Friday, Dec. 8, P4 and Radio Norway will shut down their FM transmitters in eastern Norway, thus ending coverage in Akershus, Oslo, Østfold and Vestfold. The public broadcaster NRK stopped transmitting on FM in the same area on Sept. 20. Therefore, from Dec. 8, listeners must have a digital device (DAB receivers, apps, PCs, mobile phones or even televisions) in order to hear the national channels in Eastern Norway. Those stations are: P4, Radio Norway, the Beat Asker and Bærum, P7 Clip, Radio Metro Stor-Oslo, Radio Metro Follo (Ski, Oppegård), P5 Oslo, Radio Rox, and NRJ Oslo, according to obland.no.
These "local" radio stations will continue on FM in Norway until at least Dec. 31, 2021: Acem Radio, Dance Band (Hurdal, Eidsvoll), Dance Band (Lørenskog, Skedsmo), Hello Ski, Channel 7 Oslo, Contact Radio, Mission Radio Sandefjord, Muslim Radio, New Norwegian Music, Norea Radio Oslo, NKK Radio, P5 Hits Fredrikstad, P5 Hits Halden, P5 Hits Moss, P5 Hits Sarpsborg, Pak Radio. Radio Metro Follo (Radio, Frogn, Ås, Vestby), Radio Metro Østfold, Radio Horten, Radio Inter FM, Radio Islam Ahmadiyya, Radio Latin America, Radio Maran Ata, Radio Metro Indre Østfold, Radio Nero (Hurdal Eidsvoll), Radio Nero Radio Radio, Radio Tønsberg, Radio Vision, Radio East, RadiOrakel, Radio Sandefjord, Radio Center, Larvik, Radio Skjeberg, and Voice of Norway, according to the same article.
The Norwegian Media Authority reports that total national radio listening numbers have decreased in the past year, according to research conducted by Kantar Media. Specifically this data shows a decline in listeners for the main channels owned by the large radio groups and a slight increase for new channels.
"As with all other traditional media, radio has also experienced a decline in the number of users since 2014. From October last year to October this year there has been a decrease in daily listening from 87 to 77 minutes," according to medietilsynet.no. Radio listener numbers have been declining in recent years, but the figures show that the decline for the national channels overall is more pronounced from 2016 to 2017 than earlier in the period. "There is therefore reason to believe that the increased decline in total radio listening figures in 2017 is linked to the digital switchover that has been carried out in most parts of the country, says Mari Velsand, Director of the NMA, quoted in the same article.
It's also important to note that the decrease in radio listening figures has been expected. Kantar Media expects listener losses (comparing 2017 to 2016) to be greatest in the fourth quarter. They also anticipate radio listening to grow in 2018.
(radiomagonline)