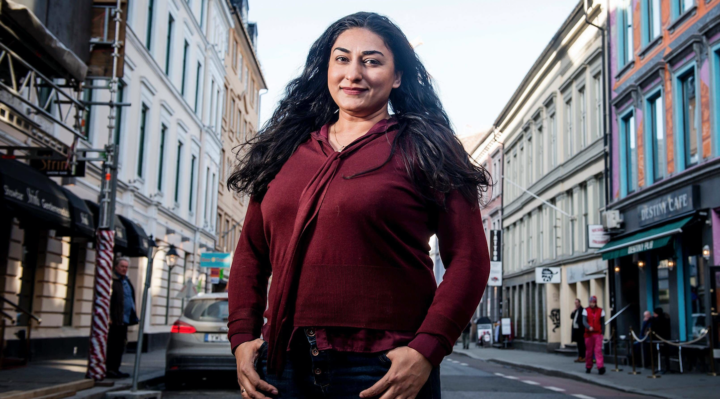 On Friday the first of June 150 invited guests will be participating in the historic launch of the foundation "Født Fri" in the city centre of Oslo, Norway.
The name "Født Fri" translates to "Born Free" and embodies the core belief of the organisation, that we are all born free and equal, and that our human rights, and value should be honoured from birth.
– Finally, Født Fri has the chance to present what we've been working on over the past few months, says the director of the foundation, Shabana Rehman.
– The foundation will work against the honour- and shame-culture, and its launch marks an important event in the history of Norway's struggle towards equality and freedom for all.
The launch will take place in the offices of the foundation in the Oslo Media House,
Skippergata 26
, as well as in the Oslo House of Innovation in
Skippergata 22
, between 14:50 and 16:30.
During the launch, we will present our visions for the foundation as we move ahead. A number of concrete projects have already been initiated and will be presented at the launch.
– The guests will get to meet the activists who stand united with us. We will also see that the fight for the rights of minorities is no longer as lonely as it has been.
Født Fri offers a broad educational and cultural program with strong speakers, among them the vice president of the Labour Party Hadia Tajik, author Azra Gilani, head of Seema As Loveleen Brenna, member of parliament Abid Raja (Venstre), secretary general of LIM, Dana Æsel Manouchehri, the Libyan activist Asma Khalifa, the Danish writer Geeti Amiri, project manager with Født Fri Maria Khan, and Nuray Gullestad from the Norwegian PEN.
– Artists will deliver political speeches, while some famous politicians will offer artistic content and entertainment, says Shabana Rehman.
Friday, at 14:00, the minister of culture Trine Skei Grande will officially open the doors to the new offices of Født Fri at
Skippergata 26
. After the opening there will be a short press conference in
Skippergata 26
with the minister, member of parliament Abid Raja and Sabana Rehman.