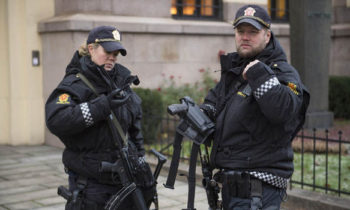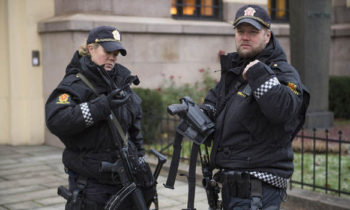 Norway and Sweden were put on high alert as the 25-year-old ISIS fighter eluded intelligence services after he entered Sweden on Wednesday. Majid entered the Scandinavian country after fighting for ISIS in Syria. At a press conference Swedish police revealed ISIS fighter Majid entered the country via Germany, and it was believed he had crossed the border to Norway, however the jihadist was caught in Sweden tonight."Security police have recieved concrete information about a concrete threat and we have started an investigation.
"We are looking for a specific man and we are doing everything in our power to find him," security police boss Anders Thornberg said to broadcaster SVT.
Last night Sweden increased their terror alert to four (on a scale from one to five) for the first time in the country's history and Norway has also introduced more security measures.
The increase comes in the Paris aftermath as ISIS has threatened that more attacks are imminent and according to Swedish police around 120 people who have fought in Iraq and Syria are currently in country.
Swedish and Norwegian police worked together to establish Majid's whereabouts it was feared he was planning copy cat attacks on Scandinavian soil.
Police districts in Norway had been alerted and the Norwegian Police Security Service (PTS), comparable to the British MI5, asked Muslim communities to stay alert.
"A national intelligence squad has been created to give the PTS and regular police the best possible chance to detect and prevent planned terror in Norway," PTS said.
The Iraqi man is also wanted in Denmark according to Danish TV2.
Terror fears are growing in Scandinavia after it was revealed yesterday that ISIS had killed Norwegian hostage Ole Johan Grimsgaard-Ofstad, 48, after they tried claiming ransom in September.