About 40 per cent of all Norwegian children experience the divorce of their parents before reaching the end of their teen years.
Although it used to be more common, divorce or separation still results in many fathers disappearing from their children's lives – often more or less involuntarily.
One reason may be that the mother moves elsewhere, often to her childhood home. Sometimes the mother sabotages the father's right of access. Or maybe dad doesn't follow through on keeping in touch.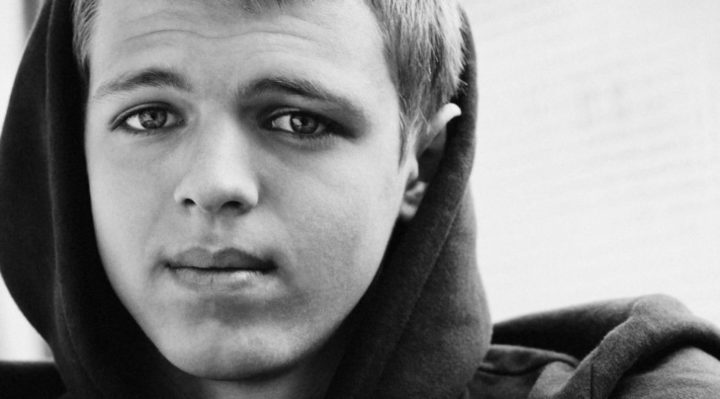 Divorce itself means little
A group of researchers in Bergen has followed 1225 teenagers for two years. About 20 per cent of these children and adolescents had experienced divorce.
The researchers found that the divorce itself had little significance for the teenagers.
But losing their close relationship with a parent had a strong impact on their health and self-esteem.
The researchers studied the effect that divorce had on the level of intimacy and confidence between teenagers and the non-residential parent. Then they examined whether reduced close contact with the father or mother had consequences for the teen's health and self-esteem.
Maintaining relationship with father is key
"Trust and confidence in the relationship with both the mother and father is important for the child. But we find an especially strong effect when contact with the father is reduced.
"We found that lack of contact with their father can give children both mental and physical health problems," says Professor Emeritus Eivind Meland, who led this study.
The researchers also observed that these children often develop lower self-esteem.
The 1225 schoolchildren were 11 to 13 years old.
The researchers observed that children who were able to maintain close emotional bonds with both parents had noticeably better health and fewer self-esteem problems.
The researchers describe this as a strong association.
"From a public health perspective, it's important for the child's health to maintain a trusting relationship between father and child, where they can talk in confidence with each other. Close ties with the father protects the child from negative health consequences", says Meland, and adds:
"We were unable to examine the reasons for loss of contact or diminished communication quality. We are certainly aware that some fathers and mothers are unfit to care for their children."
Loss of contact with dad after break-up
Frode Thuen is a family psychologist and professor at Western Norway University of Applied Sciences. He is also known as the relationship columnist in Aftenposten and has participated in the work on this study.
"After a break-up, many kids today are still losing a lot of contact with their dad. Fathers can't prevent the mother from moving away to somewhere else within Norway. This is typically what happens when the father and child lose contact," says Thuen.
The fact that a mother may choose to move to a completely different place with the child than where the father lives is itself often a source of conflict, according to Thuen.
"Disrupting the contact between father and child can cause the child to start functioning poorly in several realms. They develop poorer social skills, their mental health deteriorates and it can impact their school work," he says.
"The child's self-esteem is also often weakened if contact with the father is broken," says Thuen. He adds that secure self-esteem is important in life.
Mother often given custody rights
Both Meland and Thuen are concerned that today's child legislation does not stipulate that both parents should be able to care for the child after a divorce.
Today, the Children Act (§ 36) states that if the parents disagree about the child's place of residence, the court must decide that the child stay with one of them.
Furthermore, the Act states (§ 37) that if the parents have joint parental responsibility, but the child lives with only one parent, then the non-resident parent cannot object to the resident parent making important decisions about the child, such as where the child should live.
"If the parents disagree about the care of the child and living arrangements, the court today can only require parents to implement shared living arrangements in exceptional circumstances," says Thuen.
The family psychologist is also concerned that the law still does not adequately protect the non-custodial parent from child visitation sabotage, even though the law was revised on this point two years ago.
Like Meland, Thuen advocates amending the Norwegian Children Act. Both suggest that the changes would facilitate equal care for the child by father and mother after a divorce.
Thuen also points out that the current Children Act in Norway is not in line with how the European Court of Human Rights believes it should be practised. The EU Court holds that it is a human right for children to receive care and love from both of their biological parents.
Same findings in international studies
Research is also increasingly being done Internationally, on the relationships between parents and children following divorce or separation, and the consequences this event may have for a child.
A study done by researchers at Arizona State University concludes that children and adolescents who have experienced divorce with significant parental conflict clearly face more personal and social problems.
However, a few years after the divorce, it wasn't the children who had experienced a lot of conflict who were struggling the most. Instead, it was the children who had had little contact with or support from their father following the divorce.
A study by researchers in Israel, in which they tried to summarize international research on the topic, concluded that children often do better psychologically and at school if they still had good contact with their father after divorce.
They also found that many children in divorced families want to have more contact with their father than they get. Children who live with both their father and mother or who see both parents weekly show more life satisfaction and feel they receive more love from their parents. The divorce has less impact on the lives of these children, the Israeli researchers conclude, reminding us that the "best interests of the child" must be the main principle in making decisions after divorce or separation.
Danish recommendations for fathers and children
In Denmark, the Center for Børneliv (Center for children's lives) has done a scientific review on available international and Danish research on fathers and children.
Researchers find that the father's relationship with the mother is often decisive for how much he engages with his children. This applies both when the parents are together and once they have divorced.
It is crucial that mothers understand how important it is for children to maintain a close father-child relationship. Mothers must also understand that fathers need alone time with the children, in order to be able to have their own experiences caring for their child, according to the Danish recommendations.
The Danish research summary also states that children in shared living arrangements often do fine and almost as well as children in intact families. The researchers note that shared living schemes can create structure around the relationship, both for the children's and parents' lives.
At the same time, the Center for Børneliv emphasizes the importance of informing non-resident fathers about the importance of their involvement for their child's well-being and development. Sometimes fathers need to have this explained to them. The children's grandparents can play a role in this regard.
Finally, the Danish Center points out that fathers can benefit greatly from meeting other fathers who have more experience with being a father than they do. Especially in difficult situations, it can be helpful for a father to have a network around him.
Two caregivers important
Julie Ellesøe Jespersen works for the Center for Børneliv and led the Danish review article on fathers and children. She points out that children with single parents more often have psychological and physical health problems than children who alternate living with their mother and father.
Jespersen believes it is crucial for the child to have more than just one caregiver.
It isn't crucial for the child that the second caregiver necessarily be the father. The second close caregiver could also be a grandparent or another person of the same sex as the mother or father.
According to a programme on Danish Radio, Jespersen has spent a good deal of time studying the research available on the topic.
As has a group of researchers at Yale University in the United States. The researchers here believe that the parent role has often been overshadowed by the role that we assume the mother must play in a child's life. This has consequences when society intervenes in the lives of divorced families. The researchers advocate more innovative thinking.
Boys especially affected
At the Danish Rigshospitalet, Svend Aage Madsen led a research program on fathers and children. He names the same consequences of divorce and lost close contact as the researchers in Bergen do in their new study.
According to Madsen, interviewed on Danish Radio, boys are especially affected.
"If boys grow up without their father, they often have poor self-confidence and have a harder time establishing close relationships with others. These boys may also generally find it more difficult to manage their feelings," he says.
The Danish researcher points out that previous research often focused on studying the mother-child relationship. Now more and more research is being done that also addresses the father-child relationship.
"We need less absolute certainty"
The debate about parental rights for children often brings up strong feelings.
But the research does not provide a basis for claiming that shared living is harmful to young children, that shared living is best for children, or that a shared living scheme reduces conflict. This is what Professor Agnes Andenæs, professor Odd Arne Tjersland and author and psychologist Peder Kjøs write in an article in Psykologtidsskriftet.
In the article, they argue that the academic justifications and political decisions should be presented with less absolute certainty.
The three researchers are also working to ensure that the current Children Act gives parents complete freedom to craft an agreement and requires them to find the arrangement that is best for their particular child.
References:
E. Meland et.al: "Divorce and conversational difficulties with parents: Impact on adolescent health and self-esteem". Scandinavian Journal of Public Health, December 2019.
Kit K. Elam: "Non-Residential Father–Child Involvement, Interparental Conflict and Mental Health of Children Following Divorce: A Person-Focused Approach", Journal of Youth and Adolescence, March 2016. Summary
M. Haimi and A. Lerner: "The Impact of Parental Separation and Divorce on the Health Status of Children, and the Ways to Improve it", Journal of Clinical & Medical Genomics, 2016.
C. Panter-Brick et al: " Practitioner review: Engaging fathers – recommendations for a game change in parenting interventions based on a systematic review of the global evidence ", Child Psychol Psychiatry, 2014.
Agnes Andenæs, Peder Kjøs and Odd Arne Tjersland · "Shared living – what does the research say?", Psykologtidsskriftet, March 2017. (Article in norwegian)
———
This article was amended on Januar 9th at 15:02 to add the following quote from Eivind Meland: "We were unable to examine the reasons for loss of contact or diminished communication quality. We are certainly aware that some fathers and mothers are unfit to care for their children."
A fact box was also added.