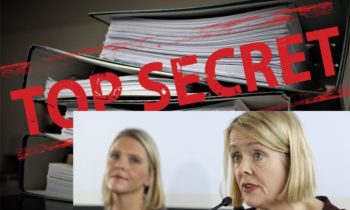 Religious extremism is considered to be the biggest terrorist threat, but illegal foreign intelligence activities by countries like Russia and China are also regarded as an increasing threat to Norway.
Norwegian Police Security Service (PST) today presented this year's threat assessment for Norway. Religious extremism possess a lesser threat than before, but is still considered the biggest threat to Norway.
In addition, especially Russia's intelligence activities has a great harm potential for Norway, according to PST. Other countries, like China, were also mentioned as potential players which can be involved in undesirable and harmful activities against Norwegian interests.
PST suggests that foreign intelligence tries to get information about Norwegian interests by recruiting sources and hacking or through network operations.
In particular, companies in the Norwegian defence and emergency sector, state administration, research and development and critical infrastructure companies are considered to be highly vulnerable, according to the assessment.
PST believes it is "possible" that religious extremists carry out terror attack in Norway in the coming year, but the terrorist level has nevertheless downgraded.
(Nadarajah Sethurupan)
Cyber-espionage: Norway's intelligence chief accuses China of stealing military secrets