Czech prosecutors have indicted Miroslav Cirnfus for expressing support on Facebook for the terrorist attack committed by Anders Breivik in Norway in 2011 and a court has ordered he be examined by experts in psychiatry and psychology. On 8 June he refused to testify in court, referencing his poor state of health.
Cirnfus had previously called his prosecution for the online remarks "absurd". He has repeatedly committed misdemeanors of this kind in the past, sending threats to the In IUSTITIA organization, which provides aid to the victims of hate crimes. Prosecutor Martin Bílý is accusing Cirnfus of having posted a message of support for terrorism through Facebook when he commented on an article posted by the daily Deník N headlined "Man who survived Breivik's murder spree on the Norwegian island of Utoya is being told more and more often 'you should have died there'".
Breivik, a right-wing extremist, murdered a total of 77 people in his attack in July 2011. According to the indictment, Cirnfus first posted this message in response to the article on 29 July 2019: "It was beautiful, but it wasn't enough".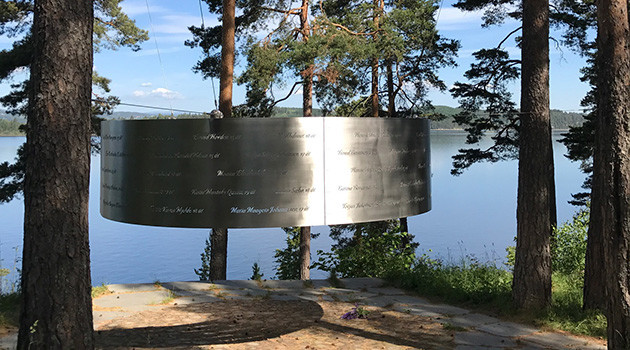 The next day another Facebook user asked him "How many of them [did Breivik] actually get?" and he responded "not enough". For publicly supporting and promoting terrorism, Cirnfus faces between five and 15 years behind bars if convicted.
"The panel of judges should already know that I am a devotee of very dark humor. I am a cynic, but I am not an evil person," the 57-year-old warehouse worker told the Municipal Court in Prague on Monday.
The main hearing in the case will continue on 28 August with the reading of the mental health experts' evaluation of the defendant. In a previous statement to police, he denied having ever expressed support for terrorism.
Cirnfus claimed to have not even read the Deník N article he commented on because he is not a subscriber. "I was just responding to the comments posted by the people who are my Facebook friends, but I don't know them personally. I am opposed to any kind of murder or violence. This is a misunderstanding – or a third party intends to harm me," he told detectives.
He then called the charges against him evidence that "Mrs Kalibová is stalking" him. Klára Kalibová, a lawyer with In IUSTITIA, recently submitted a complaint to the Czech Constitutional Court over how the lower courts adjudicated the threats and vulgarities to which Cirnfus has subjected her on Facebook.
The first-instance verdict in that case ordered Cirnfus to pay CZK 30 000 [EUR 1 100] for having threatened to use novichok poison on the organization, but that verdict that was overturned by the Municipal Court in Prague on appeal. Kalibová's constitutional complaint in the matter was unsuccessful.
The Constitutional Court judgment opined that while her work at a nonprofit aiding the victims of criminal activity and defending human rights is worthy of respect, it also "requires civic bravery". The justices said staffers of the organization "must" count on being exposed to "the interest of persons of limited horizons" who are "frustrated and immature"
.ČTK, translated by Gwendolyn Albert