Radio communication in the High North has been a headache for the armed forces for a long time. A new research project is to test so-called nano satellites in order to solve the problem.
"Current satellite systems provide limited coverage in the far north. The goals is to get a new Norwegian system that is fully developed and tested in only two years, says Chief Researcher Lars Erling Bråten at the Norwegian Defense Research Institute (FFI) says in a press release.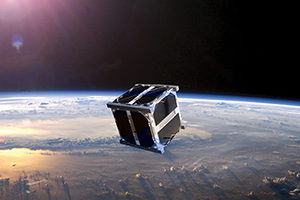 A test satellite is scheduled for launching in October 2021. It will follow a low polar orbit and work as a relay for military communications equipment. The test satellite will pass across Northern Norway up to 15 times per day.
GomSpace has been selected for developing and supplying the test missile to FFI. The contract is worth SEK 19 million.