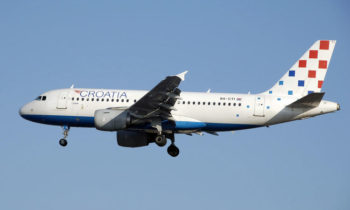 Croatia Airlines on Wednesday presented four new international routes, from Zagreb to Stockholm, Helsinki, Oslo and Bucharest, which will expand the airline's network of European destinations during the summer season.
As of 19 May, Croatia Airlines will connect Zagreb and Stockholm and two days later it will introduce the first regular international flights to Helsinki and Oslo.
The first direct flight to Bucharest will be launched on May 19 as well.
The Deputy Prime Minister and Minister of Economy, Entrepreneurship and Crafts, Martina Dalic, said at the presentation that the new Croatia Airlines routes would be considered to be a sign of success for even much larger companies. These routes are important for tourism and the entire economy as they will make it easier for investors to get to Croatia, she said.
"Launching new routes is not an easy task, but I believe that this is a pledge for Croatia Airlines' further development because the Croatian government is interested in its strengthening and lasting successful business operations,"said Dalic at the presentation that was attended by representatives of the government, the City of Zagreb, the Zagreb Tourism Board and the ambassadors of Sweden, Norway, Finland and Romania.
Croatia Airlines Board President Kresimir Kucko underscored that over the past year the airline had launched eight new international routes. That, he said, is particularly important for Croatia's tourism because one in three tourists is an "air-guest" who flies to Croatia with the domestic airline.
After its successful restructuring, Croatia Airlines is a stable and prospective company with a clear development direction, Kucko said and announced that the company could have more than two million passengers this year, the most ever in its history.
(eblnews)