The 16th Eurasian Media Forum which began in Kazakhstan yesterday is discussions starts with the issue of various economic trends, particularly in the Central Asia region.
A roundtable session yesterday — "Regional Integration in Central Asia" — discussed the way forward for Central Asian countries like Kazakhstan, Kyrgyzstan, Tajikistan, Turkmenistan and Uzbekistan. Central Asia has a centuries-old tradition of bringing Europe and Asia together. It lies at the crossroads between the two continents and the Central Asian states have renewed this role for the region since attaining independence.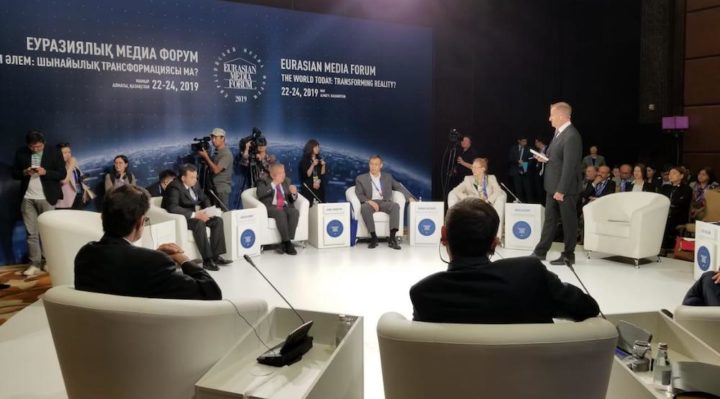 One of the speakers at the roundtable, former US congressman Curt Weldon, spoke on nations empowering its people in order to drive the economy forward, giving the system used in the US as an example.
"There needs to be new innovations in healthcare, education, but you have to determine how to implement that and what the priorities are, whether the key challenge is determined by the government or the people. Kazakhstan's Eurasian Media Forum policy has reached the next stage wherein the approach is now focused on enhancing ties through institutionalising the relationship with European and Scandinavian countries.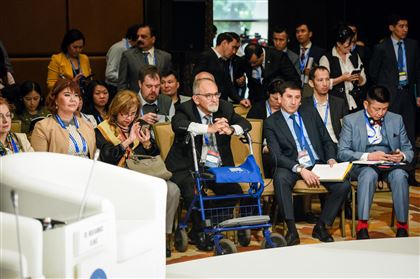 "People around the world want a say, young people want a say. The question is do you unleash them and let them become the engines for driving the economy or does the government want to control that? "Our system may not work in every country but it is empowering the people who have good ideas you become the drivers of your own dreams, become the people that allows the economy to grow and create jobs," Curt Weldon said.
Kazakhstan has become a modern, forward-looking, confident state, as well as a responsible international partner became destination for foreign investments. Big multinationals including Asian Development Bank, Arcelor Mittal, Baker & McKenzie, BG, Cameco, Chevron, ConocoPhillips, Deloitte, Deutsche Bank, EBRD, ENI, ENRC, Ernst&Young, Eurasian Development Bank, ExxonMobil, General Electric, JP Morgan Chase, Mitsubishi Corporation, PhilipMorris, RBS, Sberbank, Shell, TeliaSonera, Total and many more are actively engaged in Kazakhstan. For many of them Kazakhstan is a market of strategic importance. It may not always be an easy market, but it is important to be part of it. Kazakhstan, as one of the world's fastest growing economies, offers huge possibilities.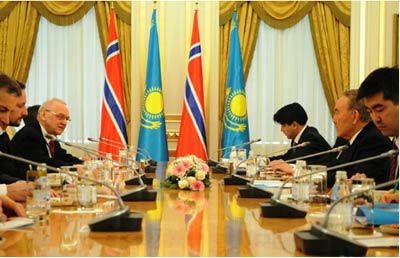 Kazakhstan is a key partner in China's One Belt One Road (BRI) Initiative, in which Malaysia is involved through the successfully renegotiated the East Coast Rail Link (ECRL) project with China.
It was reported that Malaysia will be expanding its halal service to 10 new countries though China's BRI, which includes Kazakhstan, Uzbekistan, Egypt, Turkmenistan, Iran, Tajikistan, and Bosnia and Herzegovina.
Malaysia and Kazakhstan have worked on strengthening bilateral ties over the years, including the former's plans to bring more Malaysian investors into the field of education, transport, and food.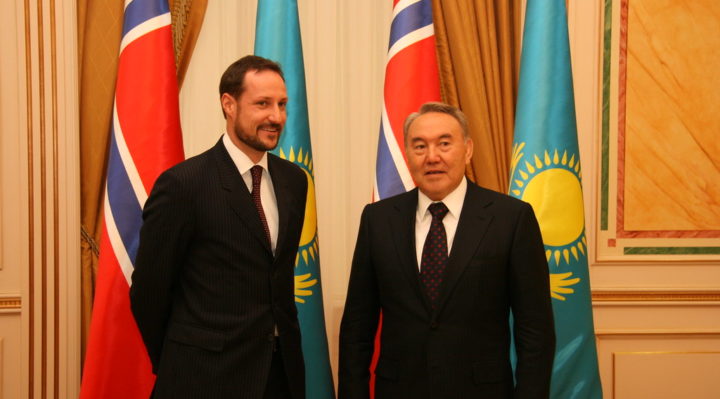 Malaysia and Kazakhstan launched the Malaysia-Kazakhstan Business Council (MKBC) to strengthen bilateral relationship.
Currently, Kazakhstan is experiencing a period of important domestic change. In January 2014 former President of Kazakhstan Nursultan Nazarbayev  announced a new political course for the country; the main goal is for Kazakhstan to join the top 30 most developed countries in the world by 2050. Called 'Kazakhstan's way – 2050: common aim, common interests, common future' President Nazarbayev describes the project as "a mature vision of a new era in the history of the country." 'Kazakhstan 2050' calls for better governance, improvements in the welfare and tax system, support for small- and medium sized businesses and increased infrastructure development.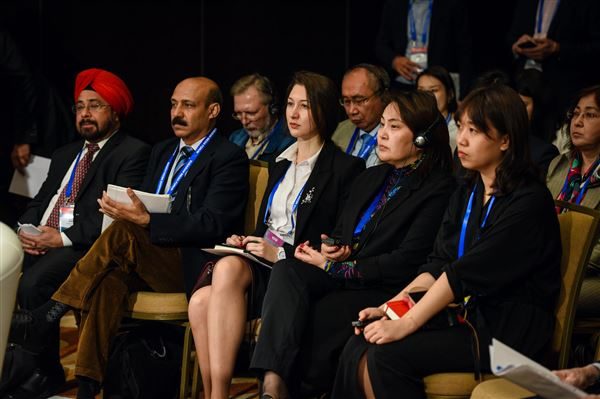 Kazakhstan came to understanding it is high time to use the National Fund reserves. Kazakhstan was one of the first in the former USSR to establish the fund back to 2000 to accumulate savings and reduce dependence of the national and local budgets on world prices.
In the past two decades, Kazakhstan made a giant leap forward in development terms, and the economy is booming. 20 years ago, the economy was in ruins.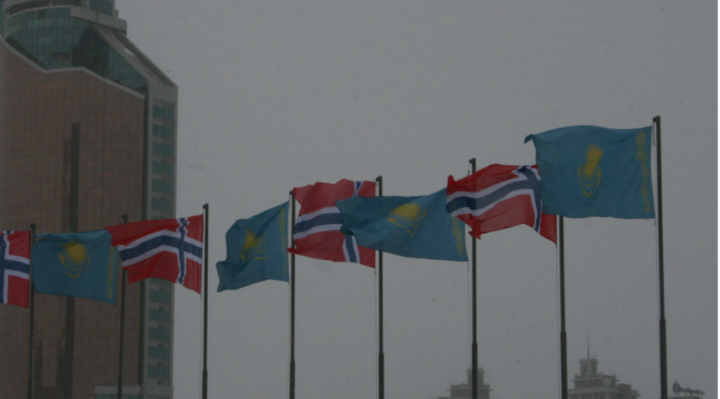 Kazakhstan will hold an early presidential election June 9, Kazakh President Kassym-Jomart Tokayev announced April 9. Tokayev called for the early election after assuming the office per Kazakhstan's Constitution March 20 following the surprise resignation of Kazakhstan's first and only President since independence, Nursultan Nazarbayev, March 19. "Kazakhstan is a democratic state. And the President will be elected according to the will of the people. As the current head of state, I guarantee that the election will be held in a fair and transparent way. This is my principled position," Tokayev stressed.
The UAE is Kazakhstan's largest Arab trade partner, with close to $643 million in bilateral trade recorded in 2017. Over the last decade, the UAE has made substantial investments, exceeding $2 billion in a wide array of economic sectors in Kazakhstan, financing projects in strategic areas, such as oil and gas and food security.
The joint cooperation programme, signed last year, implements 51 Kazakh-Chinese projects totalling over $27 billion and is aimed at ensuring 20,000 new working places. China National Petroleum Corporation (CNPC) plays an active role in the Foreign Investors' Council under the Kazakh President. The company is Kazakhstan's strategic partner in developing the country's oil and gas market. Number of large infrastructure projects have already been established over the past five years: the port of Lianyungang, the dry port of Khorgos on the border with China, the Aktau port on the Caspian Sea, the new 900- kilometre railway corridor from Kazakhstan through Turkmenistan to Iran that connects Central Asian countries with the Persian Gulf and the Bandar Abbas port in southern Iran, as well as the Western Europe-Western China international transit corridor, a part of which runs through Kazakhstan.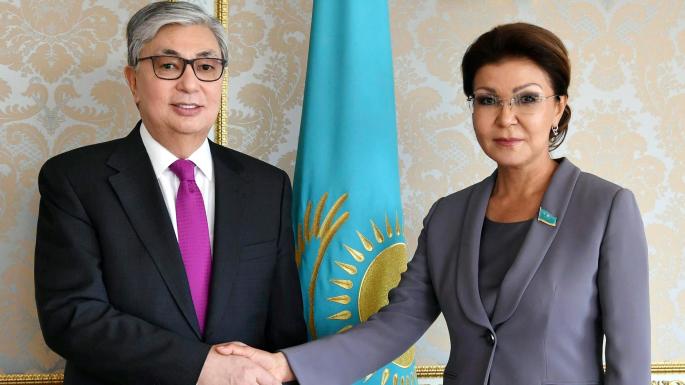 At present, China is one of the leading foreign direct investors in the Kazakh economy, investing more than $15 billion in the past ten years. Chinese companies are actively involved in Kazakh industrialisation and implementing major investment projects. More than 180 Kazakh companies passed Chinese inspection for the right to supply their products to the Chinese market.
The annual forum brings together over 600 delegates from 60 countries of the world, including politicians, economists, Nobel laureates, businessmen Norwegian , Scandinavian researchers and experts.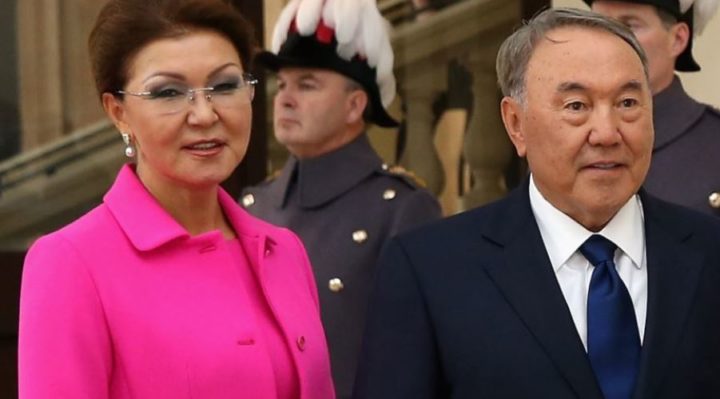 Kazakhstan is a valuable partner for Norway both politically and economically also SYSLAB is a system developed in Norway to assist highly qualified people who are unemployed to find new positions or start new companies. Although the is a methods used at the centre into Kazakhstani policy for combating unemployment.
Currently, Kazakhstan is ninth globally in terms of proven oil reserves. The country ranks eighth for coal reserves and second for uranium reserves. Kazakhstan is first in the production of aluminium; and among the world's top ten exporters of grain and flour.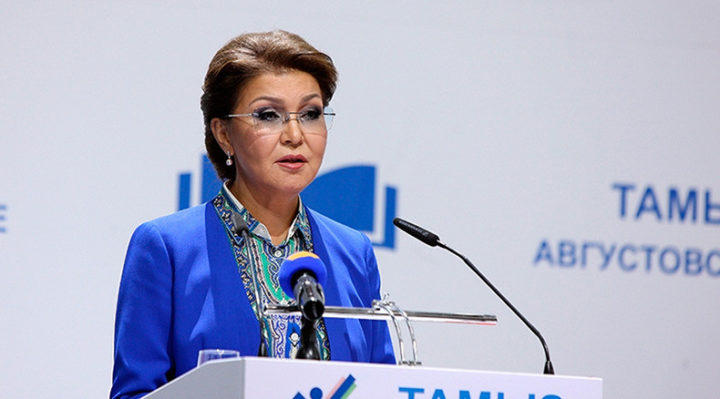 Competent, technically educated people are the key to moving from an energy resource based to a diversified economy. The government of Kazakhstan is investing heavily in staff, in new infrastructure, and in the creation and formation of a well educated and remunerated national work force. Kazakhstan was one of the first former Soviet Union states to join the European Higher Education Area. In 2010, we joined the European Cultural Convention and the Bologna Process.
Political cooperation between Kazakhstan and Norway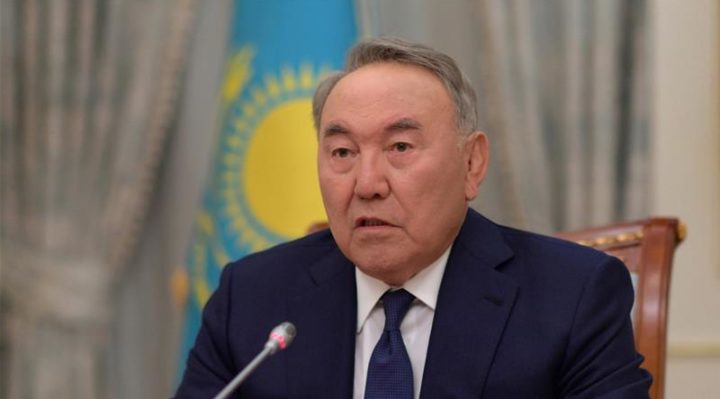 HE Mr Nursultan Nazarbayev, President of Republic of Kazakhstan paid his first official visit to Kingdom of Norway in April 2001.
Kazakhstan hosted Minister of Industry and Energy of Norway J. Stoltenberg in 1993, Prime-minister of Norway K. Bondevik (2004),
Crown Prince of Norway H.Magnus, accompanied by Minister of Foreign Affairs J. Støre and Deputy Minister of Petroleum and Energy R. Koss (2010),
State Secretary of the Ministry of Foreign Affairs of Norway T. Larsen (2012).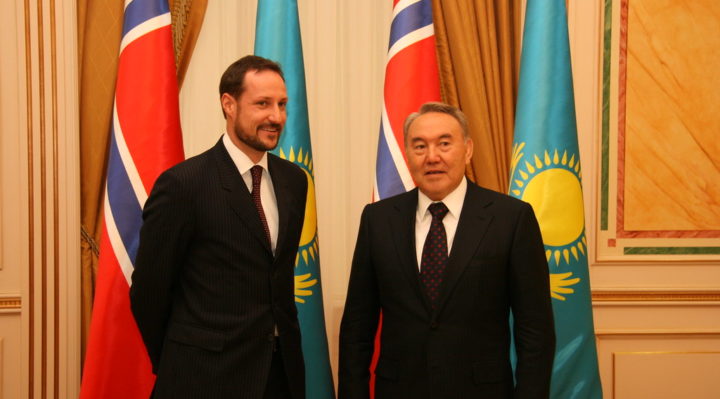 In 2010 Norway was represented by First Deputy Minister of Foreign Affairs E. Lahnstein in the informal OSCE Ministerial Council in Almaty (July), in addition Minister of Foreign Affairs of the Republic of Kazakhstan K. Saudabayev paid a visit to Oslo (October).
In March 2013 Deputy Prime-Minister K. Kelimbetov paid a working visit to Oslo.
In 2013 Minister of Foreign Affairs of the Republic of Kazakhstan E. Idrissov paid an official visit to Norway (March) and met with Minister of Foreign Affairs B. Brende on the margins of the OSCE Ministerial Council in Kiev (December).
In March 2014 Minister for the Environment and Water Resources N. Kapparov visited Norway.
In 2015 EXPO-2017 Commissioner R. Zhoshybayev visited Oslo (March) and consultations between Foreign Ministries of Kazakhstan and Norway were held (July).
Inter-parliamentary cooperation. In 2013 Kazakh MPs headed by the Chairman of the National Commission for Women, Family and Demographic Policy under the President of the Republic of Kazakhstan G. Abdykalikova visited Norway.
In June 2016 Commissioner for Children's Rights, Member of Parliament of the Republic of Kazakhstan Z. Balieva visited Norway to study the Norwegian experience in the system of Ombudsman for Children, justice for children, specialization of educational, law enforcement and judicial bodies for children, prevention of violence against children, social and pedagogical services for children in terms of justice, child victims and witnesses of violence, as well as studying the role of different institutions for children, youth and family and their interaction with public organizations.
Trade and economic cooperation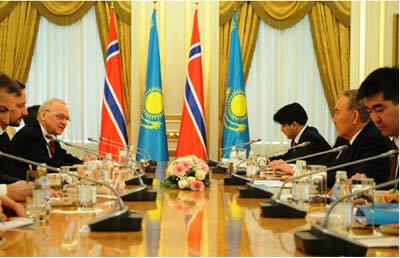 Trade turnover. The trade turnover in January-December 2017 accounted for 52,7 million USD (export – 6,6 million, import – 46,1 million), which is 14% less than in the same period in 2016.
In 2016 the trade turnover amounted to 2.1 million USD (export – 1 million, import – 1.1 million). In 2017 between January-December the volume of bilateral trade was 52.8 million USD (export – 6.6 million, import – 46.1 million).
The main products exported by Kazakhstan to Norway are building structures and equipment (elevators, jacks, machines etc.).
Norway exports to Kazakhstan fish, food, machines, equipment and ferrous metals.
To date, more than 35 joint ventures (legal entities, branches and representative offices) are registered in Kazakhstan.
Investment. From 2005 to the 1st quarter of 2017, the gross inflow of direct investment from Norway to Kazakhstan was 1.6 million USD. Gross outflow of direct investment from Kazakhstan to Norway was 0.2 million USD.
In 2015 was marked by significant events in bilateral relations, namely the establishment of the institution of the Honorary Consul aimed at attracting small and medium-sized businesses to participate in the implementation of joint investment projects (October) and official opening of the Council of the Norwegian-Kazakh Chamber of Commerce and Industry (November) and led by the CEO of the Norwegian Nord Development A. Khrol. A total of 13 CCI meetings were held.
The official opening ceremony of the Honorary Consulate of Norway in Kazakhstan was held on March 30, 2017. N.Mussin was appointed as Honorary Consul of Norway in Kazakhstan.
Oil and gas sector. The foundation for cooperation in the oil and gas sector between Astana and Oslo was laid with the arrival of Norwegian «Statoil»
in Kazakhstan as one of the partners in the Kashagan project.
On June 2017 in Bergen a Memorandum of understanding was signed between the Kazakh-Norwegian Chamber of Commerce and Industry and a leading Norwegian petroleum association «Norwegian Petroleum Society in Bergen», according to which an arrangement was reached on mutually beneficial cooperation between the parties.
Space activity. So far, contacts have been established between the National Space Agency, «Kazakhstan Garysh Sapary National Company» and «KSAT», information and visits are exchanged.
Nuclear power. In February 2016 the delegation of «KazAtomProm NAC» JSC headed by the «KazAtomProm-Damu» JSC CEO N. Karibzhanov visited Norway to hold a meeting with Scatec holding and its subsidiaries «Thor Energy», «REEtec» and «ScatecAS».
On December 5-6, 2017 the CEO of «Thor Energy» O. Asphjell visited Kazakhstan and met with the Chief Operations Officer, member of the Board of «KazAtomProm NAC JSC» B. Ibraev. The meeting discussed the prospects for producing uranium pellets with thorium additives according to Norwegian technologies at the Ulba Metallurgical Plant (UMP, Ust-Kamenogorsk).
Agriculture. Establishing cooperation with Norwegian companies in the sphere of fish and meat farms with the purpose of creating joint ventures in the territory of the Republic of Kazakhstan are being studied.
Cultural and humanitarian cooperation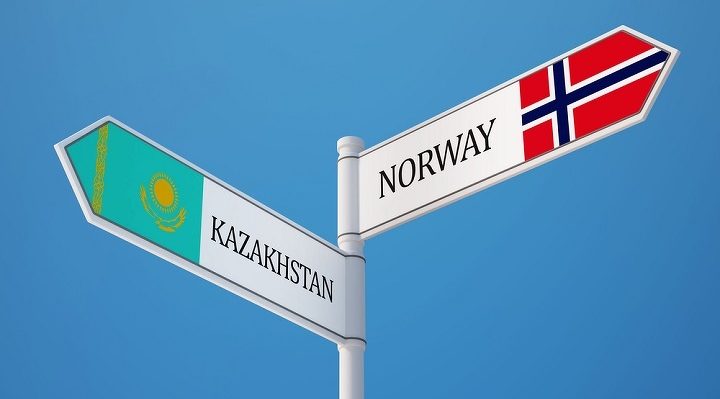 Education. 10 people studied according to the «Bolashak international scholarship» in Norway (3 students – academic studies, 3 students – language courses, 4 students – academic accommodation).
In March 2015, the «Nortrain» Academy received a grant from the Norwegian government to promote cooperation with the Kazakh-British Technical University (KBTU).
In May 2015, following the visit of the Kazakh delegation of the National Chamber of Entrepreneurs of Kazakhstan and the Almaty University to Oslo, agreements were reached with the BI Norwegian Business School on academic exchange of students, opportunity to study the issue of recognition of the double diploma of Kazakhstan and Norway, market research for opening a joint MBA program.
Culture. A great help in organizing cultural events and promoting image activities in Norway is provided by the Kazakh cultural center in Norway – «Norsk Kasakhisk Kultursenter».
There is interaction with a small Kazakh diaspora living in Norway, whose representatives actively participate in the activities of the World and Small Kazakh Kurultais.
Archives. Activities were carried out with the Falstad Memorial and Historical Centre to search for Kazakh soldiers among the buried people identified by Norwegian specialists. A complete list (about 7 thousand names) of buried soldiers in Norway was obtained, and activities were carried out to identify soldiers conscripted from the KazSSR.
Contractual and legal framework
From 1991 to 2015 4 intergovernmental agreements were signed between Kazakhstan and Norway.