The 6th International Day of Yoga celebrated in Oslo. The celebrations commenced with a message from Prime Minister Narendra Modi.
Earlier, Mr Modi appealed to the people to perform Yoga at their home with their family members while following all norms of social distancing. He said, Yoga plays an important role in improving the immunity and it enables strong mind and healthy body.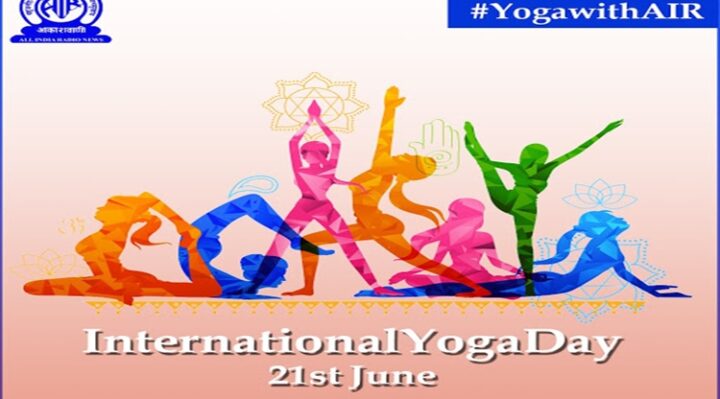 The observation of International Day of Yoga in the past years has been marked by mass demonstrations of Yoga at public places. Due to the COVID-19 outbreak, this year, the main focus is on encouraging people to do Yoga at their homes with participation of the entire family. A report:
Yoga is found to be a significant activity in the current pandemic situation as its practice leads to both physical and mental well-being and increases the individual's ability to fight diseases in an effective manner. This year, the celebration is centred around the theme "Yoga at Home, Yoga with Family".
To promote Yoga, 'My Life, My Yoga'-video blogging contest with attractive prizes is also being organized by Ministry of Ayush in which the people are being encouraged to post their short video clips performing different Yogasanas. Bhupendra Singh, AIR News, Delhi.
The celebration started with the message from Prime Minister Narendra Modi which telecasted by Doordarshan at 6.30AM.