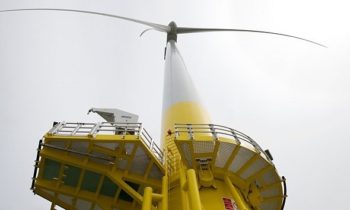 WindEurope says it welcomes an agreement signed by 10 EU countries to co-operate on offshore energy in northern Europe. On 6 June in Luxembourg, Energy Ministers from 10 EU member states signed a memorandum of understanding (MoU) and work programme to enhance co-operation on renewable energy, particularly offshore wind. The ministers of Germany, the Netherlands, Luxembourg, Norway, Sweden, France, Denmark, Ireland, Belgium and the UK signed the agreement, which aims to reduce the costs and accelerate the deployment of wind power at sea.
WindEurope chief executive Giles Dickson said: "The agreement signed in Luxembourg today is a major step forward to fully realising the potential of offshore wind in Europe. It is a good combination of top-down and bottom-up: top-down political commitment to take bottom-up practical action to reduce costs and facilitate the deployment of offshore wind. We congratulate ministers for the ambition they have shown and the Dutch presidency for having made this happen. It is a clear statement of intent that gives confidence to the offshore wind industry and will help drive further investments."
The agreement outlines a number of actions to help reduce costs in offshore wind, including co-operation on spatial planning, grids, finance, technical standards and regulation such as health and safety rules. The MoU also highlights the need to co-ordinate the timing of offshore wind tenders and explore options for joint support schemes. The signing of the MoU comes on the same day as 11 leading energy companies sign a declaration saying offshore wind can reduce costs to €80/MWh by 2025 with a strong pipeline of projects.
Mr Dickson said: "The industry has reinforced the new commitments of the 10 governments by making its own new commitment on cost reduction for offshore wind. Costs can continue to come down quickly, but the volumes must be right. The main challenge facing offshore wind today is the visibility of market size and regulation after 2020. Clear targets for deployment and tendering will unlock new investments, reduce the cost of capital and allow us to meet the cost reduction target. We now look to the 10 member states to deliver on the work programme. The industry stands ready to support. Together we can make offshore wind a central piece of a secure, affordable and sustainable energy system in Europe."