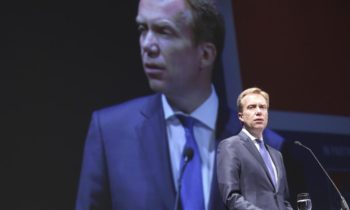 'I share the concerns that have been expressed by the UN, the EU and the US about Israel's recent announcements of plans to build new settlement units in East Jerusalem and the West Bank,' said Minister of Foreign Affairs Børge Brende.
Last week, Israel announced plans for 770 new units in the settlement of Gilo in East Jerusalem. This week, Israel published tenders for a further 323 units in the settlements of Gilo, Neve Yaakov, Pisgat Zeev and Har Homa. This comes in addition to announcements earlier this month to build new housing units in Ma'ale Adumim, Kiryat Arba and East Jerusalem.
'The building of settlements on occupied Palestinian territory is a violation of international law. Both the UN and the International Court of Justice in The Hague have declared that the areas captured by Israel in the 1967 war are occupied territory, and that by moving its citizens to occupied territory, Israel is violating international law. Moreover, these latest announcements are not compatible with Israel's declared support for a two-state solution,' Mr Brende said.
'Israel must cease its policy of settlement expansion, in line with the Middle East Quartet's recommendations. Norway therefore urges Israel to reverse these decisions, which are undermining the prospects for a resumption of negotiations on a two-state solution,' Mr Brende said.