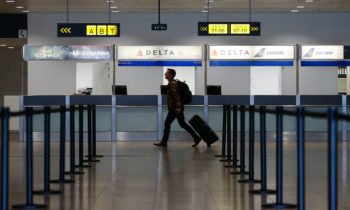 Zaventem airport in Brussels experienced a bomb scare on Wednesday evening as two inbound Scandinavian airline planes (SAS) – from Oslo and Arlanda airports – were flagged as carrying explosives.
The two SAS flights were searched but nothing was found and the planes were cleared to resume operations.
It is yet unknown where the intelligence on explosives came from, but Belgian air-traffic control had contacted the SAS pilots to alert them about the situation. Belgium's federal prosecutors were unable to assess the seriousness of the threat and authorities prepared for the worst before the planes landed.
Zaventem took "several measures."
At least one of the planes was allowed to land, with passengers disembarking safely. An Air Arabia Moroc flight was diverted to Toulouse for unknown reasons. There were reports of other diversions.
Belgian journalist described how a pilot on his flight warned the passengers there may be a bomb on board 20 minutes before landing.
The same airport was attacked in March, killing 16 people in a coordinated attack against Brussels.
(Belga, Wall Street Journal, VRT,)