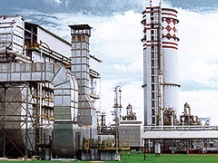 Norwegian chemical company Yara International ASA has entered into an agreement to acquire the Tata Chemicals Ltd's Babrala urea plant and distribution business in Uttar Pradesh for $ 400 million (about Rs 2670 crore) on a debt and cash free basis, including normalised net working capital.
"This acquisition represents another significant step in our growth strategy, creating an integrated position in the world's second-largest fertiliser market. India has strong population growth and increasing living standards, and significant potential to improve agricultural productivity," said Svein Tore Holsether, president and chief executive officer of Yara.
The plant has an annual production of 0.7 million tonnes ammonia and 1.2 million tonnes urea, and generated revenues and EBITDA of respectively $ 350 million and $ 35 million in the financial year ended March 31, 2016. The plant was commissioned in 1994, and is the most energy efficient plant in India, with energy efficiency on a par with Yara's best plants.
"We are impressed with the world-class operations we have seen in Babrala. The workforce is committed to high HESQ standards, and has a solid safety track record. This well operated plant and its highly skilled employees will make an excellent addition to Yara's global production system," said Holsether.
Yara has operated in India since the 1990s, focusing in recent years on premium product sales in the West and South of the country, delivering strong volume growth and margins well above Yara's average for the region.
"Our growth in India can be further accelerated with this acquisition, creating a larger market footprint for Yara and enabling increased premium product sales in particular. We will place great emphasis on successful integration of the operations, and will put in place an integration team consisting of highly experienced Tata Chemicals and Yara employees, the latter from both our existing India operations and our regional management," said Terje Knutsen, SVP and Head of Yara Crop Nutrition.
The agreement will be subject to regulatory approvals and sanctioning by the relevant courts in India, a process which is expected to take 9-12 months after which closing of the transaction can take place.
(business-standard)