Addressing a press briefing on Wednesday, WHO Director-General Dr. Tedros Adhanom Ghebreyesus hailed India's financial package and stressed the need for other governments to follow suit at a juncture when many countries have enforced a lockdown. Maintaining that staying at home can have serious consequences for the most vulnerable sections of society, he called upon the nations to introduce social welfare measures to ameliorate the woes of the people.
He acknowledged that Prime Minister Narendra Modi had unveiled a comprehensive 24 billion dollars package including free ration for the disadvantaged, cash transfers to poor women and free cooking gas for the next three months. At the same time, he appealed for debt relief to developing countries for ensuring that they can implement such social welfare schemes.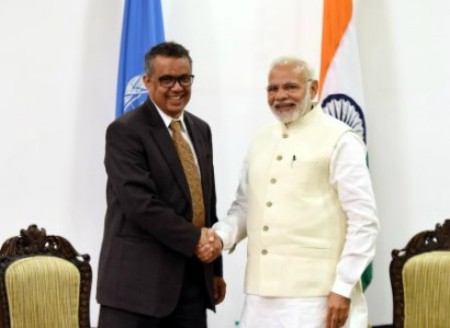 In India, Prime Minister Modi has announced a $24 billion package, including free food rations for 800 million disadvantaged people, cash transfers to 204 million poor women and free cooking gas for 80 million households for the next 3 months. The WHO hailed India's relief package and stressed the need for other governments to follow suit at a juncture when many nations have enforced a lockdown.
"Countries are asking people to #stayhome and shutting down population movement to limit #COVID19 transmission. These steps can have unintended consequences for the poorest and most vulnerable," said Dr Ghebreyesus on Twitter.
"My appreciation to Prime Minister @narendramodi for announcing a $24 billion package to support Flag of India's vulnerable populations during #COVID19 crisis, including: free food rations for 800M disadvantaged people; cash transfers to 204M poor women and; free cooking gas for 80M households," said the WHO chief.
Twenty-eight hospitals of the Army, Air Force, and Navy across the country have been earmarked as COVID-19 hospitals. This is done to handle and treat coronavirus cases, which is part of the measure of the defense forces to help the civil authorities.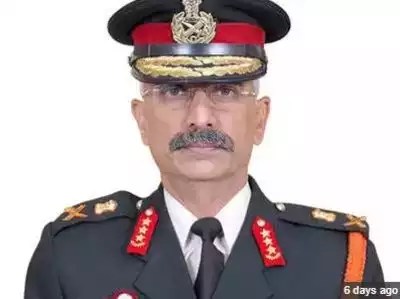 Lieutenant General Anup Banerji, DG, of Armed Forces Medical Services, shared this development. Separately, five hospitals of the three defence services can carry out testing for COVID-19. These include Army Hospital Research and Referral, Delhi; Command Hospital Air Force, Bangalore; Armed Forces Medical College, Pune; Command Hospital Lucknow; and Command Hospital Udhampur. Six additional hospitals are also being equipped with the resources to begin such testing.
With the gradual increase in infected cases to 1,071, as per the detail shared by Ministry of Health on Monday, vigorous identification of emerging hotspots is on, and the isolation clusters are being put in place to avoid the possible community transmission.
Finally, the WHO chief had a note of concern for the developing countries of the world, stating that several of these countries will struggle to implement social welfare programs of this nature. However, as he said, "broad and expedited agreement on debt relief is essential to enable them to care for their people and avoid economic collapse."
Last week, Prime Minister Narendra Modi announced a 21-day nationwide lockdown as a precautionary measure to control the spread of coronavirus.