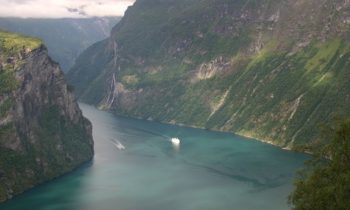 You have finally done it, decided to visit Norway. Now the fun of planning for your trip begins. Today's traveler has access to a wide array of websites to help with that planning. No matter what you are looking for you are sure to find it on one of these sites.
Visit Norway is the official travel website of Norway. It is a very straightforward site that has a lot of good information in a user friendly format. The home page has current news about things that are going on in Norway right now, like in late winter the Northern Lights. It has an interactive map that will take you to a wide variety of popular tourist destinations. Clicking on any of these dots will take you to a new page and lots of additional information about that particular location. It also has stunning photos that will confirm in your mind that you have made a very good decision by deciding to visit Norway.
You can find out more information about things to do, where to stay, culture and travel to and in that city. You may also find a link to a website for that particular city. If you plan to visit cities, this is a very valuable site and can help you plan just about every aspect of your visit.
On the home page there is a section called shortcuts where you can go directly to the pages to find out how to get to Norway and how to travel around the country. You can find out the latest news and weather and a lot of other practical information.
This website is very comprehensive and it covers just about anything that you might want to know about travel to Norway. You could plan your entire trip from this one website but why would you want to? Just for the fun of it, visit some of these other websites as well, you never know what great ideas you will find.
Planetware is a site that is much more in depth about the smaller more remote locations. It isn't comprehensive and only has a small overview of many of the smaller cities but it is easy to use and the information is valuable. If you are planning a driving or walking tour of Norway, they offer a wide variety of options. They tell you where to start and end and sites worth a visit along the way. The website also has some maps that you can download to familiarize yourself with Norway.
Nation Tourist Routes in Norway is a wonderful website for planning a trip. If offers 18 tourist routes that are designed to allow tourists to see some of Norway's remote and fascinating landscape. Clicking on 18 Tourists Routes brings up a map with points marked on it. Picking one of the marked spots, Andoya, it brings up a small write up, click a second time and you get a new page with History, Experiences and Attractions. You can then add it to your personal trip planner.
Norwegian American is a different type of website, it is the only Norwegian American Magazine available and can be a valuable resource when you what to actually know what is going on. Read about Norwegian Heritage, A Taste of Norway and Travel among many other pages. This is a fun website but it is also filled with very good information. It is the perfect place to get into the spirit of Norway before you actually take your trip
Go Scandinavia is the official site of the Scandinavia tourist boards in the US and it is a good website to bookmark especially if you plan to visit more than one country in Scandinavia. On the home page you can choose your country and of course Norway is one of them. If you click the link it will take you to visitnorway.com so don't click it. You can use the homepage to find tour operators who specialize in Scandinavia and to easily download or order brochures.
If you are a fan of bed and breakfast, B&B Norway specializes in Bed and Breakfasts in Norway. You will be able to find a B&B in almost any section of the country you are interested in. B&B allows you to get a closer feel for the country and her very friendly people. By clicking on the B&B Catalogue link you will find a map of the country divided into districts and you can choose the one or ones that fit your itinerary.
Fjord Norway is the perfect site to plan your vacation home rental in Norway. You simply put in your dates, the number of people in your party, the type of accommodation you are looking for and then the region. The available choices with their prices will pop up for you to peruse and you then you can add it to "My Planner".
The Internet has changed the way that vacations are planned. We can now do the research ourselves and even personally arrange the bookings. Using the best websites of Norway travel will make that planning easy and informed. What are you waiting for? The fjords are calling