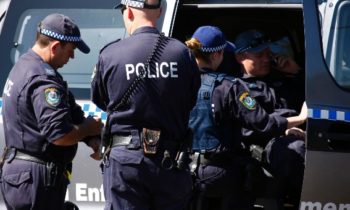 Counter-terrorism intelligence from other countries will be used in the case against a Melbourne nurse who returned to Australia after allegedly working with Islamic State in Syria.
Father-of-five Adam Matthew Brookman is accused of knowingly providing support to IS by undertaking guard duty and reconnaissance in 2014.
It was alleged this support would help "prepare or foster" a terrorist act.
A second charge relates to undertaking guard and reconnaissance duty with the intention of supporting the terrorist organisation.
Brookman was arrested by Australian Federal Police at Sydney Airport last year.
He was repatriated to Australia in July after he turned himself in to Turkish authorities.
Brookman on Monday appeared via video link in the Melbourne Magistrates Court, which heard the federal Attorney-General was expected to seek assistance from Norway as part of the prosecution's case against him.
A US witness, whose identity has been suppressed, is also expected to fly to Melbourne to give evidence.
At a previous hearing, the court heard the American had communicated with Brookman between November 2013 and May 2015.
Information gathered by the Federal Bureau of Investigation and from social media is also expected to form part of the case against Brookman.
He will remain in custody and return to court in August.
(AAP )