The United Nations Security Council (UNSC) on Wednesday designated Jaish-e-Mohammed chief Masood Azhar as a global terrorist.
India's Ambassador and Permanent Representative to the United Nations Syed Akbaruddin confirmed the development on Twitter. He said, "Big, small, all join together. Masood Azhar designated as a terrorist in UN Sanctions list."
The decision comes a day after highly placed sources had told media that Jaish-e-Mohammad chief Masood Azhar will be "designated" a global terrorist by the UNSC 1267 Al-Qaeda Sanctions Committee with China lifting its hold, placed of March 13, on the move sponsored by US, UK and France.
This is a major win for India as the UNSC's decision to designate him as a terrorist — responsible for the 2016 Pathankot attack — comes after a decade of constant effort.
Sustained effort by India's diplomatic corpos and hectic negotiations between USA, UK and France with China at the UNSC are some of the key factors that has finally led to the ban of Masood Azhar.
Welcoming the development, France said: "We welcome the designation today, by the UNSC 1267 Sanctions Committee, of Masood Azhar on the UN's ISIL (Da'esh) and Al-Qaida Sanctions List."
"French diplomacy has been relentlessly pleading for sanctioning Azhar, head of the terrorist group responsible, notably, for the Pulwama attack in February. France had adopted national sanctions against Masood Azhar on 15th March," it added.
Not just for India but it is also a major win for several countries who have joined forces to fight against terror.
The JeM chief has been involved in orchestrating many attacks including the latest one on Pulwama, claiming the lives of 40 CRPF paramilitary troopers.
With the latest development, the Financial Action Task Force (FATF), which had put Pakistan in its "grey list", will also be able to investigate the terrorist. The FATF is an intergovernmental body, which targets terrorist funding.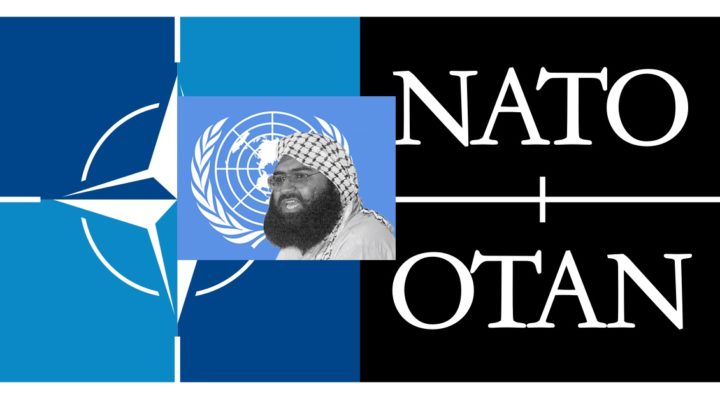 Formed in 2000, Jaish-e-Muhammad (JeM or Army of Muhammad) is a Pakistan-based armed group that aims to undermine and overthrow Indian control over Indian-administered Kashmir through attacks on security and government targets.
The group was founded by Masood Azhar, who previously fought under the banner of Harkat-ul-Mujahideen and has been linked to al-Qaeda.
Azhar founded JeM after he was released from Indian custody in 1999, in exchange for more than 150 hostages held on an Indian Airlines flight that had been hijacked and diverted to Kandahar in Afghanistan.
Azhar is said to have formed JeM with the support of then-al-Qaeda chief Osama bin Laden and the Afghan Taliban, according to the United Nations.
The group is said to have actively supported the Afghan Taliban's fight against US-led NATO forces since 2001.
JeM has carried out several high-profile suicide and other attacks against Indian targets since its formation.
Notably, in 2001 it was implicated in attacks on the legislative assembly building in Indian-administered Kashmir and on the Indian parliament in New Delhi. More than 50 people were killed in the two attacks.