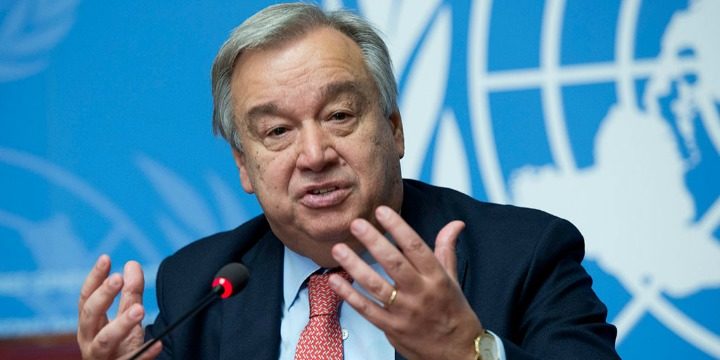 Minister of Foreign Affairs Ine Eriksen Søreide is hosting the annual Oslo Forum, a meeting place for leaders from all over the world, at Losby Manor outside Oslo on 19 and 20 June. UN Secretary-General António Guterres will also take part at this year's Forum. After taking part in the Forum, Mr Guterres will attend an audience at the Royal Palace, and will have an additional programme with Prime Minister Erna Solberg.
Among the other participants are Somali Prime Minister Hassan Ali Khayre, Presidential Adviser on the Peace Process in the Philippines Jesus Dureza, US Special Presidential Envoy for the Global Coalition to Defeat Isil Brett McGurk, UN Special Envoy for Syria Staffan de Mistura and UN Special Envoy for Yemen Martin Griffiths. Foreign ministers of Algeria, Jordan, Oman, Tanzania and other countries will also take part.
The Oslo Forum has become one of the world's most important meeting places for facilitators, mediators, government leaders and other key actors in peace and conflict resolution processes. More than a hundred researchers, mediators and politicians with experience of a range of peace and reconciliation processes will be attending the Forum.
'Peace and reconciliation efforts are a key element of Norwegian foreign policy, and our work in this area is increasingly linked to security policy considerations. We are living at a time of great uncertainty. We are facing new threats and seeing the rise of new geopolitical power constellations. Global security, economy and welfare could be undermined. Working together with the UN for peaceful resolution of conflicts is a way of safeguarding our common interests.
'I am delighted that António Guterres has accepted the invitation to participate at this year's Forum. I'm looking forward to the discussions with him and the other participants on what we can do to make peace efforts more effective in response to today's conflicts,' said Ms Eriksen Søreide.
The theme for this year's Forum is 'The End of the Big Peace? Opportunities for Mediation'. This theme was chosen against the backdrop of the changing conflict landscape. While the peace negotiations with Farc in Colombia, for example, only involved two parties, the situation in today's most serious conflicts is more complex. Militias, terrorist groups, porous borders and weak governance structures are all complicating factors. Conflicts can spread across borders, and are increasingly taking the form of proxy wars. As a result, conflicts are causing more casualties and are also becoming harder to resolve. The situation in Libya, Yemen, Mali, Syria, Colombia and the role of religious groups in peace facilitation are among the topics that will be discussed at this year's Forum.
(MFA – Norway )