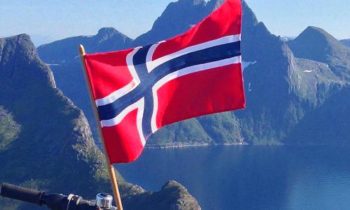 The Prime Minister of Norway, Erna Solberg, has hit back at claims that President-elect Donald Trump believes NATO is redundant, saying his demands are just the same as his predecessors'.
Solberg told CNBC at the World Economic Forum that she had spoken to Trump and "he did not say NATO was obsolete in his discussion with me".
Indeed, she defended the incoming U.S. President, whose inauguration is due later today, saying that "he said he is a great supporter of NATO, he just wants us to pay a little bit more of the bill, which also Obama wanted to do and all American Presidents have."
"I think it's very important that an organisation like NATO answers to today's security issues and, yes, I think all European countries are increasing their spending on defense," she continued.
Solberg said that Norway would be increasing its spending as part of a wider transformation of its defense.
"I think the United States always will need some friends with the same types of values and their closest friends are in the NATO alliance," said Solberg.
Separately, Solberg defended Britain's decision to leave the E.U. but maintained that Norway's half-in, half-out model, which grants it access to the single market through its membership of the European Economic Area, gave it greater flexibility to adapt as the E.U. evolves.
"Market access, for a small country who is very export-oriented, is extremely important," explained Solberg.
"When things change in the European Union inside the single market framework, we are participating in that. … It's for Norwegian businesses," she added.
Solberg has served as Norway's Prime Minister since October 2013 and has led the country's conservative party since May 2004.
She is Norway's second female Prime Minister after Gro Harlem Brundtland, who served three terms, initially in 1981, and gained global recognition for her work in promoting gender equality in ministerial and other leadership positions.
(CNBC International)