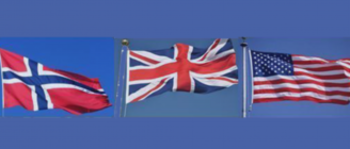 The Troika countries, United States, United Kingdom and Norway said in a statement on Friday that there has been a progress made in South Sudan as overall violence hassle decreased to the lowest level across the country since the out break of war in December 2013.
South Sudan President and opposition leader Dr. Riek Machar Teny signed the long-awaited revitalized peace agreement in September in the Ethiopian capital Addis Ababa.
The agreement is a part of regional effort spearheaded by the regional body, the Intergovernmental Authority on Development (IGAD) to end the five-year old brutal civil war in the world's youngest nation.
In a statement issued on Friday, the Troika countries said they have seen processo and can also still see it being made by the parties as rival groups begins to visit each other in previously contested territories.
"We have seen positive steps. Some key transitional governance bodies have been formed, senior members of opposition parties have returned to Juba, and both government and opposition representatives are participating in the work of the National Pre-Transitional Committee and the National Constitutional Amendment Committee. Members of government and opposition forces have jointly visited previously contested territories. Overall, violence has decreased, and some prisoners of war and political detainees have been released," the Troika said in the statement seen by the Nyamilepedia.
In the statement, the Troika countries called on the South Sudanese warring parties to join forces and take the initiated trust-building measures to the next level.
"This initial progress needs to be built on and consolidated, to increase trust and confidence among South Sudanese and with the international community," they said in the statement.
The joint statement stressed the importance of inclusive participation of all stakeholders in the implementation of the agreement.
"Inclusiveness in implementation of the agreement, specifically participation by civil society, women, and displaced populations, will help build peace," they they added in the statement.
The statement however highlighted concerns that the little progress made is being impeded by sporadic attacks in some parts of the country.
"We are deeply concerned that progress is being undermined, however, by continued fighting, which we are seeing in some areas. In Wau and Yei, recent violence has targeted civilians. Humanitarian workers and ceasefire monitors continue to be denied access in parts of the country," they further said.
(nyamile)