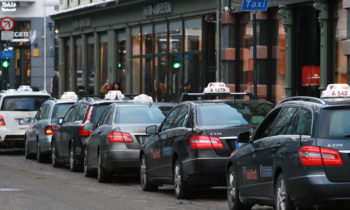 When you're in the city, getting a taxi from A to B may be necessary at times, but how much will it put you out of pocket? We've taken a look at the cost of taking a taxi just one mile in 50 capital cities around the world, so where can you afford to hail that cab and where should you consider hitting the pavement?
We've all been there, sat in a taxi in a foreign country watching the metre go up and up, wondering if we are being ripped off. From Uber to black cabs, from tuk-tuks to tricycles, taxis vary all around the world and so do their prices. 
For tourists (& locals) Oslo is the second most expensive capital city worldwide to ride in a taxi.
Cheapest Taxi Fares
Cairo, Egypt – 34 pence
Mexico City, Mexico – 65 pence
New Delhi, India – 76 pence
You could travel a whopping 60 miles by taxi in Cairo for the same price as the entry fee for the Egyptian museum – that's enough to get you from Cairo International airport to the museum, back again and then back to the museum! 
Priciest Taxi Fares
Bern, Switzerland – £10.66
Oslo, Norway – £10.47
London, UK – £8.44
At £8.44 to travel just one mile in London, you could be paying roughly the same as a ticket to Hamilton the musical as you would if you were to get a taxi from the Tower of London to Victoria Palace Theatre, where it is showing.
Sources:
https://www.numbeo.com/taxi-fare/
http://www.victoriapalacetheatre.co.uk/ 
http://www.antiquities.gov.eg/DefaultEn/Museum/Pages/MuseumDetails.aspx?MusCode=28#