Without these hard fighting women, our country may not have been as successful and far ahead in terms of equality as it is today.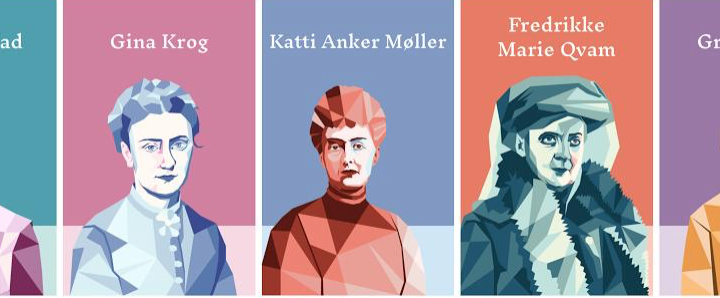 Fredrikke Marie Qvam – Collected almost 300,000 signatures for women's right to vote
Qvam (1843-1938) was a humanitarian feminist who worked to win women the right to vote and have a political voice. As president of the Norwegian Association for Women's Rights (NKS), Qvam ran an initiative which contributed to women being granted the right2 to vote in 1913. Women had been denied the right to vote in a referendum on Norway's union with Sweden, so the NKS collected over 300,000 women's signatures and delivered it to parliament, gaining the respect of many.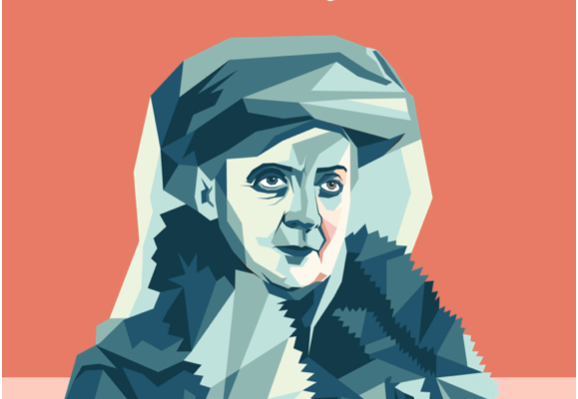 Gina Krog
Krog (1847-1916) was a pioneering feminist who lead several campaigns fighting for women's right to vote and to access education. Like many writers in her time, Krog wrote articles under a male pseudonym, and used her platform to campaign for equality. She co-founded a number of women's rights organisations including the Norwegian Association for Women's Rights, which campaigns to improve women's socio-economic and political status.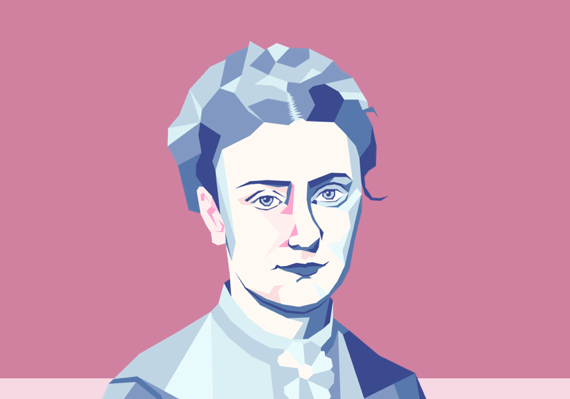 Katti Anker Møller
Møller (1868-1945) championed the interests of children born out of wedlock, co-producing the Castberg laws which gave illegitimate children full rights of inheritance and the option to take their father's surname. Also interested in 'woman's right to decide over her own body', Møller stood firm in the face of strong opposition, and campaigned to introduce birth control and reproductive rights in Norway.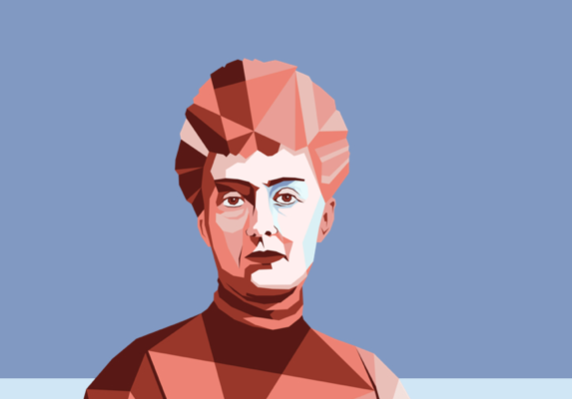 Anna Rogstad – First woman in the Parliament before they got the right to vote!
As an educator and politician Rogstad (1854-1938) dedicated much of her life to improving educational policies, particularly those relating to women. As the first female MP in Norway, Rogstad's initial appearance in Parliament was a source conflicting public interest and the viewing galleries were overcrowded with curious onlookers. She used her elevated position to push agendas such as gender equality, access to teaching and mediation over conflict.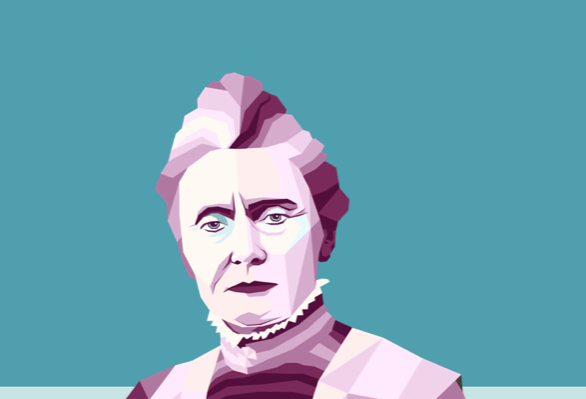 See it in full here: https://www.expedia.no/vc/c/takket-vaere-henne/en