Municipalities with significant border trade are being badly affected by the corona crisis.
This is particularly noticeable in the run-up to Easter, when the stores along the Swedish Norwegian border are normally very busy.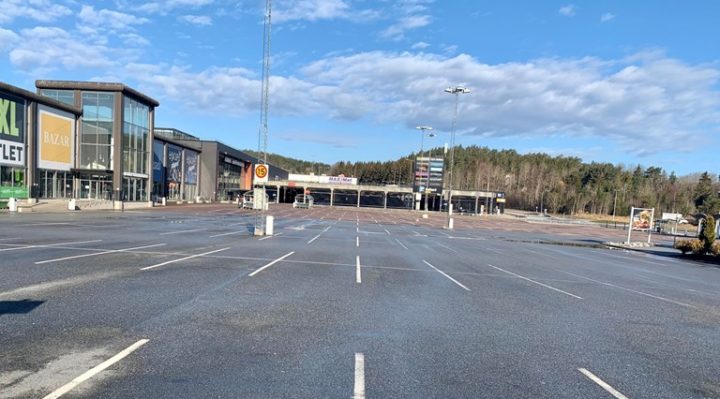 This time of the year, it is usually very busy at the shopping centre in the outskirts of Strömstad. But now the parking lot is virtually empty and sales have dropped massively. The sweet shop for example has seen 90 percent of its revenue disappear.
For years, Swedish towns on the border to Norway have benefited from the Norwegian "sugar tax", and grown accustomed to seeing their Scandinavian neighbours stock up on the sweet stuff ahead of holidays.
But Norway has closed the border due to the coronavirus.