Romania has grounded its fleet of MiG-21 LanceR military aircraft due to their significantly high accident rate and intends to speed up a planned purchase of used F-16s from Norway, Reuters reported.
The country's defense ministry said Romania will continue to use its small fleet of F-16 fighter jets acquired from Portugal, while allied nations have also deployed aircraft to the country for air defense missions as part of NATO's efforts to strengthen its eastern flank.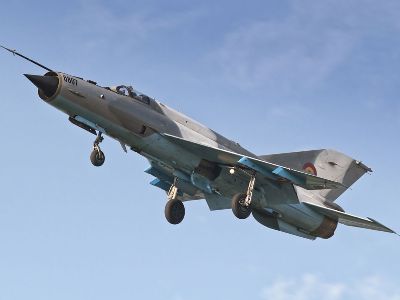 Romania bought its first F-16s from Portugal in 2016 as the country works to phase out MiGs. The ministry said it would speed up the process of purchasing an additional 32 F-16s from Norway.
The last accident involving the MiG-21 occurred in early March. A patrol plane crashed, killing the pilot. Seven soldiers sent to search for him in a search and rescue helicopter also died in another accident.