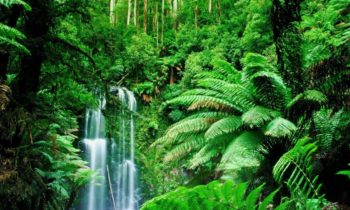 Religious and indigenous leaders worldwide are calling for an end to deforestation in an international multi-faith, multi-cultural plea to reduce the emissions that fuel climate change, which is killing tropical rainforests.
Participants from 21 countries at a conference in the Norwegian capital of Oslo are hoping that billions of people of faith worldwide will unite to protect the Earth's rainforests. The rainforests are fundamental to human life but are suffering from agricultural and industrial exploitation in South America, sub-Saharan Africa and Asia.
Vidar Helgesen, Norway's environment minister, launched the Interfaith Rainforest Initiative and is hosting the one-day meeting. He says Monday that halting deforestation requires "a global, tectonic shift."
Among those at the meeting are representatives of Catholic, Protestant, Jewish, Muslim and Hindu faiths, and indigenous leaders, including ones from Indonesia and Brazil.
(therepublic)