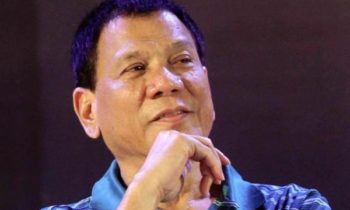 Incoming President Rodrigo Duterte is stepping up efforts to beat back the Islamic State-linked Abu Sayyaf after it threatened to behead a Filipino woman and Norwegian man if it does not receive a $13 million ransom.
Duterte's chief negotiator, Jesus Dureza, is talking directly with leaders of the militant group in an effort to free Kjarten Sekkingstad, a citizen of Norway, and Marites Flor of the Philippines. They have been held hostage since being abducted from a resort in the Philippines in September. The extremist group beheaded two others taken hostage at the same time — Canadians Robert Hall and John Ridsdel.
"We will upload a new video soon for our new ultimatum. No ransom, another beheading," Abu Sayyaf spokesperson Abu Raami said Wednesday.
Abu Sayyaf leaders said Hall's beheading was intended to embarrass Duterte, who will take office on June 30. Duterte had promised Canadian Prime Minister Justin Trudeau an end to the beheadings after Ridsdel's death in April.
Incoming National Police Chief Robert Dela Rosa suggested martial law may be imposed in some areas, allowing the government to impose strict curfews and suspend civil rights.