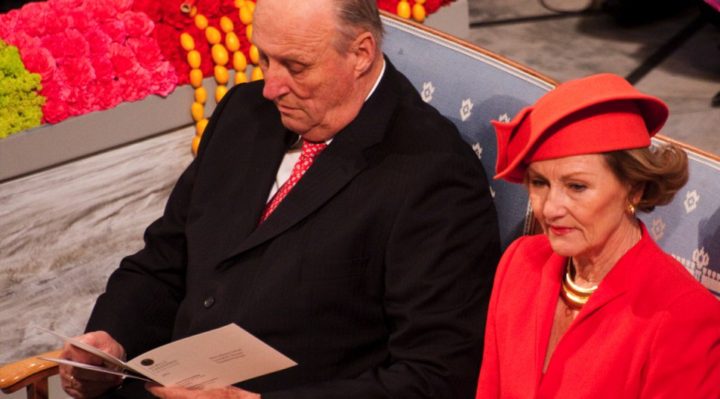 On Thursday, Queen Sonja opened an exhibition of glass art called "Smakebiter" in the Queen Josephine Gallery in the Oscarshall in Bygdøy, Western Norway. Included within the exhibition are exhibits from the Queen's personal collection of glassware. The Queen commented as she opened the exhibition that she finds glass art fascinating. She said 'Glass art is a difficult medium. I have tried it myself, and know from experience how fast a piece of glass can turn into a thousand pieces'
Referring to her own collection, which has never been exhibited before 'My private collection consists of glass of all kinds; series, unica, used class and objects that are primarily selected for their beauty and uniqueness'
She was joined at the opening ceremony by glass artist Ulla-Maria Brantenberg, who has collaborated with the Queen in preparing the exhibition.
Queen Sonja is a keen supporter of many crafts, and has exhibited examples of her print making in 2011 and 2013. Amongst her patronages, she is patron of the Norwegian Folk Art and Craft Association. She also opened the gallery her exhibition is appearing in, 2013 with a display of her own prints being included in the first season.
The Queen Josephine Gallery was built in the grounds of the Oscarshall, and takes its name from Queen Josephine, the wife of King Oscar I who had the Castle built as a summer palace in the middle of the nineteenth century. The palace was decorated by the finest Norwegian craftsmen and artisans. It was opened to the public as a museum in the 1880's by his son Oscar II.
The palace is owned by the state, but at the disposal of the King. Between 2005 and 2009, an extensive restoration took place to return it to the colours and furniture back to the style of the 1850's.